YouTube CEO Has More To Say On This Controversial Change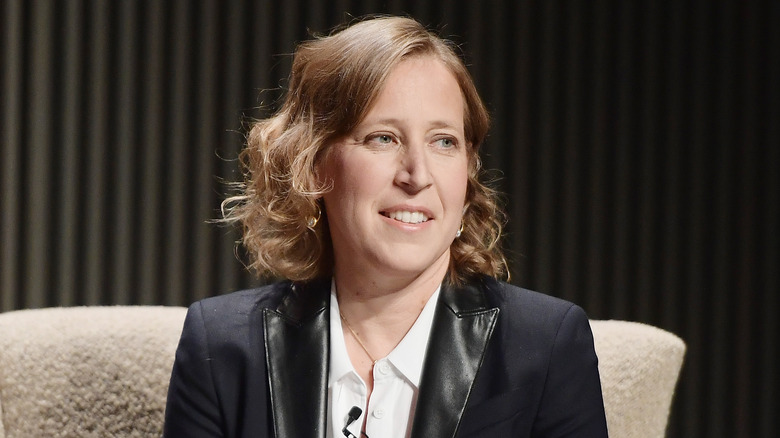 Matt Winkelmeyer/Getty Images
YouTube CEO Susan Wojcicki has confirmed that the company is very aware of people's dislike of the removal of the dislike count on videos. In fact, Wojcicki confirmed that the company suspected people wouldn't like it before they even announced the change. In an interview with Ludwig, Wojcicki confirmed that the company was aware of the potential backlash, but that the company had to do what was best for YouTube as a platform.
"But then we also saw the impact that it was having on a lot of new creators, and that's bad. We need to have, and continue to support, smaller creators and how they're growing. That's important for the long-term health of our ecosystem," Wojcicki said.
In November YouTube announced that it would be removing the public dislike count, in order to protect smaller creators from harassment. The dislike button is still there, you just can't see the total number of dislikes. Despite the backlash from viewers and creators alike YouTube has not walked back on its decision. Now, people can't tell what the most disliked videos are, causing people to claim it's harder to discern bad videos before watching them. Based on Wojcicki's comments in her Ludwig interview, it doesn't seem like that feature is coming back any time soon.
Why YouTube removed the dislike count
Wojcicki explained to Ludwig that YouTube ran a number of experiments to determine if dislikes should be removed or not. She acknowledged the possible backlash but said that the impact has been overall positive. "I understand there were people — many people, and yes, we heard loud and clear — why people were unhappy with that decision," Wojcicki said.
Wojcicki went on to explain that she does in fact read social media comments from places like Twitter because it offers up outside advice that they might not have considered otherwise. Despite a large amount of backlash at the time of the announcement and in the months since, it seems like the dislike count will not be returning. Wojcicki said that not having a dislike counter has a positive impact on new content creators. She also said that YouTube has to balance all parts of the ecosystem, which includes making decisions that are positive for smaller and quieter parts of the community, even if a loud section of the platform isn't happy about it. Ultimately, anyone hoping for the dislike count to come back is going to be disappointed.