Experts Think That Breath Of The Wild 2 Footage Means More Than You Realized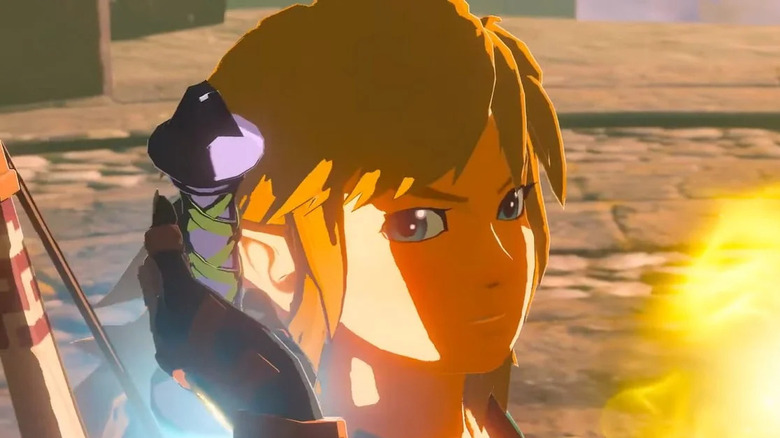 Nintendo
Released for the Nintendo Switch in 2017, "The Legend of Zelda: Breath of the Wild" still stands as not only one of the best efforts from Japanese developer and publisher Nintendo, but easily one of the best open-world games ever created. Nearly five years after its market debut, it remains a cornerstone of the iconic "Legend of Zelda" series and the Nintendo Switch. Because of its massive success, fans have been waiting patiently for the sequel.
Advertisement
Unfortunately, fans will have to wait a little longer. While the "Breath of the Wild" sequel was initially planned for a 2022 launch, fans got bad news when "Legend of Zelda" producer Eiji Aonuma announced that the game had been delayed until Spring 2023. Aounuma explained that this delay would allow Nintendo the time to complete the game to its high standards. Thankfully, the announcement was accompanied by new footage of the sequel to "Breath of the Wild." And according to some experts, the latest footage from the highly anticipated title could be way more meaningful than one would think at first glance.
Experts think this Zelda sequel could launch on a new Nintendo console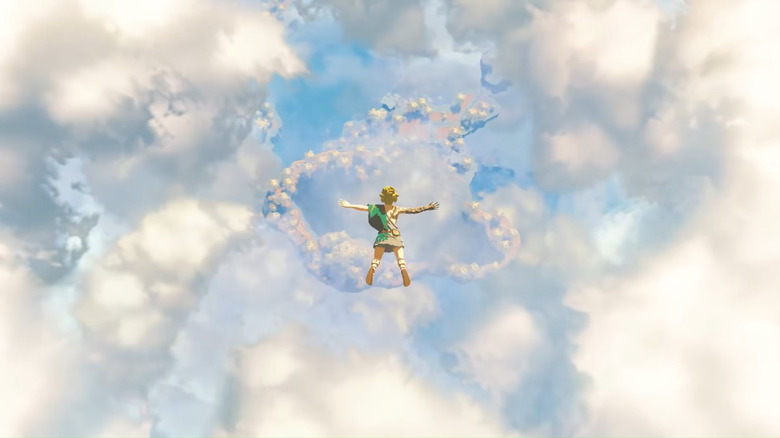 Nintendo
Having been out for weeks now, the new gameplay footage for the sequel to "The Legend of Zelda: Breath of the Wild" has been picked apart by both fans of the franchise and the media. Without question, the footage looks stunning and gorgeous. But some experts have since weighed in and have said that the new footage is representative of a game that is potentially too powerful to run on the current hardware provided by the Nintendo Switch.
Advertisement
Speaking on Digital Foundry's weekly news roundup, tech expert John Linneman immediately noticed the game's stunning visual quality. "This trailer was interesting because the image quality seemed quite good, I think," Linneman said. "I was a little bit surprised by how sharp and clear this looked compared to the original in general." 
Digital Foundry co-host Alex Battaglia agreed with this assessment and hypothesized that the game might not be running on a Nintendo Switch, but could instead be running on either a new unannounced Nintendo console — or the trailer had simply been upscaled for promo purposes. Linneman chimed in to note that Nintendo doesn't often preview games with graphics that don't accurately represent the game. 
Advertisement
It's definitely an interesting theory, but gamers will just have to wait and see if the "Breath of the Wild" sequel will actually make its bow in the rumored Switch Pro.