We Finally Know Who's Writing The Ghost Of Tsushima Movie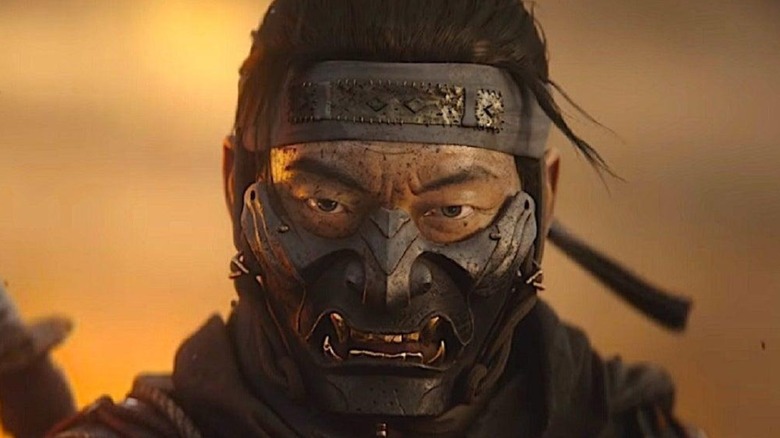 Sony Interactive Entertainment
There are a lot of games that offer a cinematic experience. The 2018 "God of War" is a great example, as are all of the games in the rebooted "Tomb Raider" series. "Ghost of Tsushima" takes this a step farther, however. The game was developed by Sucker Punch Productions with the intent to cross action-forward gameplay with the slow cinematography and quiet aesthetic of classic Akira Kurosawa films. There is even a "Kurosawa Mode" in the game that changes it to black and white with the kind of dramatic lighting that the director was known for. All of that's to say, it didn't come as too much of a surprise for fans to learn that "Ghost of Tsushima" is getting a movie adaptation.
The film is set to be the second joint venture between Sony Pictures and PlayStation Productions following the "Uncharted" movie. While there isn't a lot known about the story or the cast just yet, it was announced that "John Wick" director Chad Stahelski will be attached to the film, suggesting that there will definitely be some amazing action sequences in store. Better still, Deadline recently broke the news about who will be writing the script: Takashi Doscher.
Doscher excels at building tension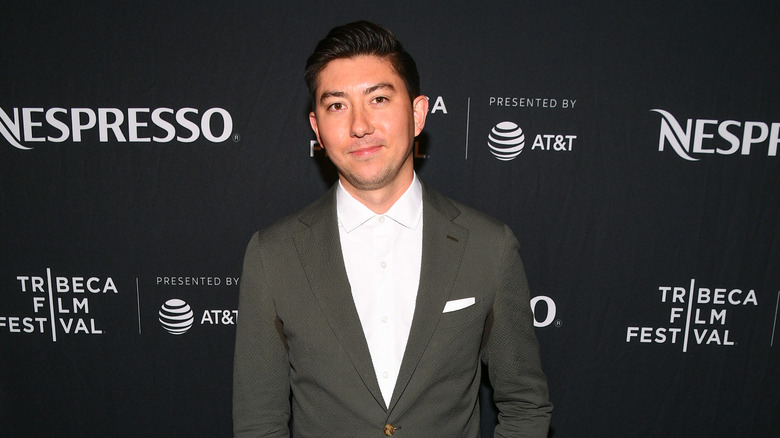 Dave Kotinsky/Getty Images
Doscher is a relative newcomer to Hollywood. The Atlanta born writer and director has two feature-length films under his belt to date. His first one, "Still," is a fantasy/mystery/drama that was released in 2018. It follows a young hiker who gets lost on the Appalachian Trail before stumbling onto an isolated farm and being taken in by a mysterious couple. She later learns that this couple is protecting a dangerous secret. Doscher's second film was called "Only" and it's a sci-fi/romance/drama set in a world where a comet releases a virus that kills every woman in the world with the exception of one. She and her partner must then navigate their new reality in hiding.
Both of these films revolve around small casts and tension building up in quiet moments between the characters, although neither feature the kind of action scenes one would expect in a "Ghost of Tsushima" adaptation. Hopefully the combination of Doschier and Stahelski's talents will balance each other out. Doscher can focus on building those quiet, character focused moments while Stahelski can use his expertise to give fans the kind of cinematic Samurai battles worthy of the game it is based on.