PlayStation Website Ignites New Acquisition Rumors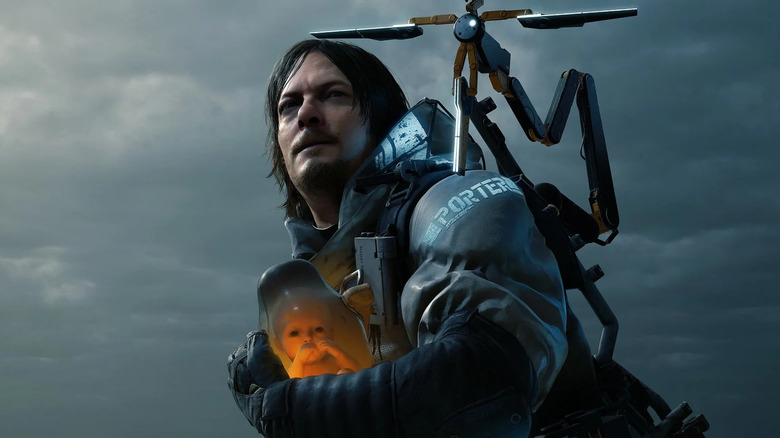 PlayStation Studios
A simple change to a banner on the PlayStation website has fans going wild, speculating about the next big acquisition from the company. As noticed by Joe Miller on Twitter, the banner on the PlayStation website that features all of its games has replaced an image from "Concrete Genie" with an image of Sam Porter Bridges from "Death Stranding." The reason this has fans going wild is that "Death Stranding" is the only game included in the banner made by a studio not owned by PlayStation. As detailed in a Reddit post, the banner was updated to include "Demon's Souls" post-Bluepoint acquisition, updated Aloy to match her "Horizon Forbidden West" look, and added "Death Stranding."
Advertisement
It's unclear if PlayStation is looking to acquire Kojima Productions, but there are a few other factors to look at. First, PlayStation did publish "Death Stranding," so even if Kojima Productions isn't a first-party studio, "Death Stranding" is a first-party game. Another thing to consider is that the game sold relatively well, hitting five million copies as of July 2021 (via Gamesindustry.biz,) and that was before the "Director's Cut" was released. It has also been heavily rumored that Kojima Productions is working on a game for Xbox, with the project still on as of a few weeks ago (via VGC.) Of course, depending on the deal, Kojima Productions could get acquired by Sony and still make the Xbox game. Kojima Productions would be a good fit for PlayStation in more ways than one.
Advertisement
Why Kojima Productions makes sense as a PlayStation Studio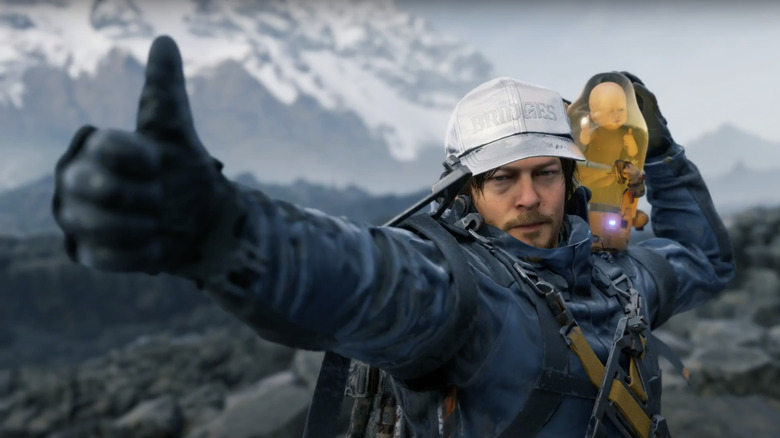 PlayStation Studios
Changing the banner image too early wouldn't be the first time PlayStation blew its own announcement. It accidentally leaked it was acquiring Bluepoint before the deal went public. Looking at other large acquisitions it made, like getting Bungie, Kojima Productions seems like a good fit. First, Kojima Productions makes high-budget single-player narrative games. Yes, Kojima Productions has only made one game, but Hideo Kojima himself also has the legacy of "Metal Gear" which all fall into that category.
Advertisement
There is also the fact that Hideo Kojima is a self-proclaimed lover of movies, with his Twitter bio currently reading, "Game Creator: 70% of my body is made of movies." PlayStation has been on a tear lately, turning its video game IP into movies and films, with the release of "Uncharted" and upcoming projects like HBO's "The Last of Us." PlayStation could entice Kojima Productions with promises of converting "Death Stranding" or upcoming projects into movies or TV. While Kojima probably doesn't need PlayStation to get a movie made, especially since Kojima Productions launched its own movie and television division (via Deadline,) it might help to have its backing. For now, take this acquisition rumor with a grain of salt, as nothing has been confirmed by either company.
Advertisement