PlayStation Accidentally Blows Its Own Announcement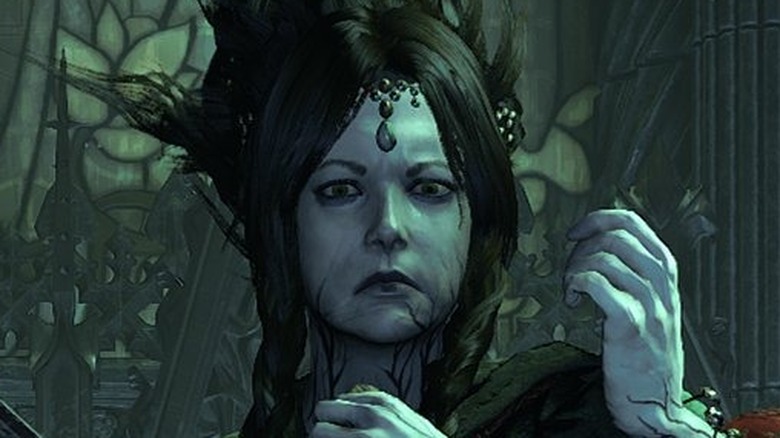 PlayStation dropped a big announcement with the acquisition of Housemarque, the developer of "Returnal," but the PlayStation Japan Twitter account may have accidentally revealed another big announcement. As reported by TheGamer, in a now-deleted tweet, the PlayStation Japan Twitter account made a post about the acquisition but used the wrong image. Instead of a PlayStation Studios graphic with Housemarque and "Returnal" in the art, PlayStation Japan's tweet had Bluepoint Studios and the "Demon's Souls" remake art included instead. The text still referenced Housemarque, so it seems like someone just used the wrong image the first time around. 
That said, this seems to pretty much confirm that PlayStation will acquire Bluepoint as well, since there isn't any other reason why PlayStation Japan would have that image art ready to go. Similar to Housemarque, Bluepoint has spent recent years working solely on PlayStation exclusives already (its last non-PlayStation game was the Xbox 360 port of "Titanfall" in 2014), so it shouldn't come as a shock that Sony would want to acquire them. Most recently, Bluepoint developed the PS5 remake of "Demon Souls," which has a 92 on Metacritic.
Video games arms race
While PlayStation has not yet officially announced the acquisition of Bluepoint, it seems like it could happen in the coming days. Considering that the acquisition of Housemarque was announced on Twitter on a Tuesday morning, it seems like Sony is comfortable making these announcements whenever it wants. It would be safe to assume that Sony wants Bluepoint in-house, putting together more high-quality remakes of old PlayStation properties.
Bluepoint would be the third big studio acquisition in as many years, following Housemarque and Insomniac, which was acquired in 2019 after the massive success that was "Marvel's Spider-Man" in 2018. Sony and Microsoft have had a mini-arms race in recent years when it comes to studio acquisition. As their hardware comes closer and closer to being equal in terms of power, a large part of the competition is about exclusives. While Sony has dominated on this front, Microsoft has been on a buying spree in recent years looking to even the playing field, most notably acquiring all of Bethesda for $7.5 billion.
Sony's strategy seems to be having a studio make an exclusive for PlayStation, and if the results are positive, the company might purchase the studio. Insomniac, Housemarque, and possibly Bluepoint all fall into this category, getting purchased within a year of producing a successful PlayStation exclusive. While Bluepoint still isn't confirmed, it might be announced soon.