This Major Music Festival Is Coming To Fortnite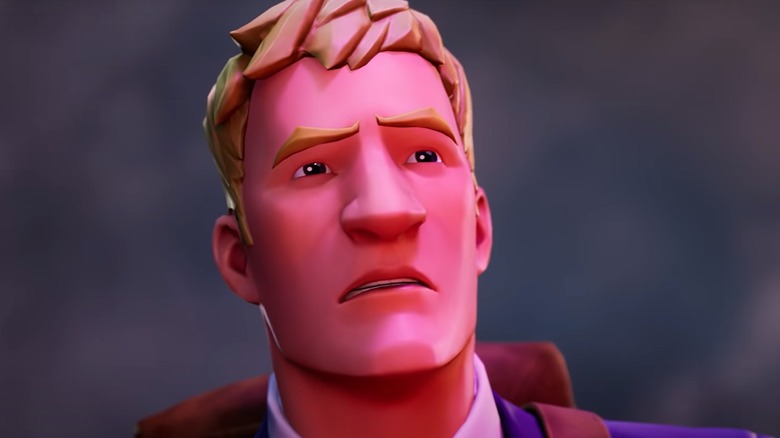 Epic Games
"Fortnite" has constantly found ways to incorporate pop culture into its in-game world, particularly when it comes to music. The most notable example of this is the game's inclusion of virtual concerts. Weezer had its own themed island in 2019, which blasted the band's music to all visitors (per Polygon). Then Marshmello took things a step further by hosting a live concert in "Fortnite" in the same year. The most notable collaboration, however, was rapper Travis Scott's "Fortnite" concert from 2020. Although Scott has since fallen out of favor with the public, the live event brought in a record 12.3 million concurrent players at the time, basically writing the blueprint for what was possible with virtual "Fortnite" performances.
Following in these events' footsteps, Epic Games has announced that "Fortnite" will be launching yet another special event, this one based on the Coachella Valley Music and Arts Festival. The in-game promotional period for the popular music festival will be marked by limited-time cosmetics and events that celebrate the 2022 Coachella lineup as well as the fashion typically associated with the festival.
Fortnite has released cosmetics and music promoting Coachella
After being cancelled for two straight years — 2020 and 2021 — due to the COVID-19 pandemic, the Coachella music festival returned this past weekend. Over the course of two weekends, the festival will feature some of the hottest acts in music, including heavy hitters like Billie Eilish, Harry Styles, and Denzel Curry among others. To commemorate this event, "Fortnite" has announced several Coachella-themed cosmetics, such as the Lyric, Alto, and Wilder outfits. Matching accessories — like the Finfin Back Bling, Neon Biter Pickaxe, and Finfin Flair Wrap — will also be available to players.
In addition to new swag, "Fortnite" has also launched the Icon Radio station, which will feature songs by Coachella-featured artists. Epic Games did not disclose a full list of the artists who will be featured on the radio stations or the specific songs that will be played, though the game's Fandom page has compiled a list of artists in rotation that includes Bruno Mars and Anderson .Paak.
As part of the Coachella collab, "Fortnite" players will also have the opportunity to participate in the #Fortography event by posting pictures of their characters celebrating in-game as they would if they were in attendance of a festival. Players can participate in this event by using the #Fortography tag on Twitter or by using the Fortography post flair on the r/FortNiteBR subreddit. The Coachella-themed event runs until May 16.