This Resurfaced Resident Evil 2 Concept Art Is Cracking Fans Up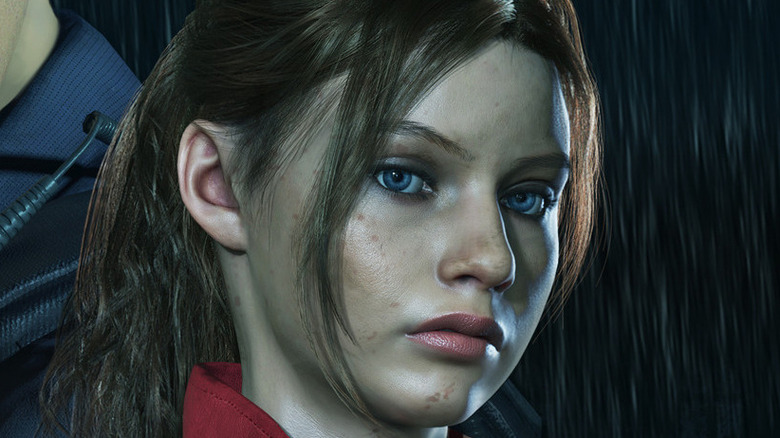 Capcom
"Resident Evil 2" and its remake are two of the most popular "Resident Evil" games of all-time, which makes sense given the amount of fan content they continue to receive years after release. Recently, "Biohazard" and "Resident Evil" fan account Project Umbrella RE:DIGEST shared some storyboards from "Resident Evil 2." Director Hideki Kamiya reportedly drew all the panels featured in the post, including a memorable scene with Ada Wong. 
Advertisement
Project Umbrella posted the "Resident Evil 2" storyboards on Twitter. They revealed in a follow-up tweet that the panels were from "the 'Research On BIOHAZARD 2 -final edition-' book," a collector's edition that includes artwork from "Resident Evil 2." "In a 1998 interview after the release of BIOHAZARD 2, Hideki Kamiya said his favorite character was Ada Wong since she's 'older, tough & has a husky voice,' appealing to his taste for older women. He storyboarded her kiss with Leon," Project Umbrella captioned the initial post. 
While the storyboards show Leon shooting at enemies and other scenes from the game, the encounter with Ada stood out as the clear fan favorite.
Resident Evil fans can't get enough of Leon's 'little kissy face'
In the scene in question, Leon's lips are drawn in a cartoonish fashion befitting a gag comic as he leans in for a kiss with Ada. This is also one of the few panels in the tweet that is easily recognizable -– the rest are relatively rough and difficult to decipher without knowing Japanese. "Omg Leon's little kissy face," one person commented. Many people appeared to agree with this sentiment considering the response is one of the most liked replies under the original tweet.
Advertisement
The interlude with Ada also stands out because of her status as a sexy and mysterious older woman. Leon and Ada have a decent shipping community, but so do Leon and Claire, the other "Resident Evil 2" protagonist closer to his age. Some responded by calling Kamiya a "man of culture" and praising his "good taste." "Leon and Ada have my favorite dynamic," another person wrote in approval.
"Resident Evil 2 Remake" is available now for PlayStation 4, Xbox One, and PC, with versions for PS5 and Series X|S slated to arrive later this year. Leon and Claire also appear in the "Resident Evil: Infinite Darkness" Netflix series alongside other characters from the video game franchise.