The Real Reason This Portal Writer Wants A Sequel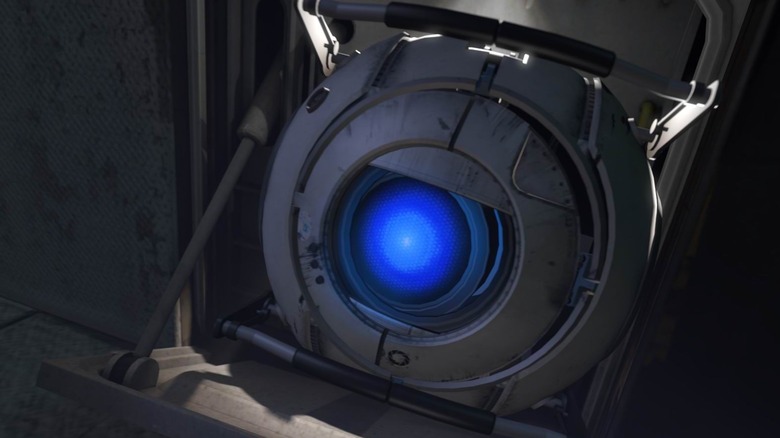 Valve
When it comes to storytelling, Valve is among the best. However, the creator of "Half-Life," "Portal," and "Left 4 Dead" struggles with one thing: its game series' have never gotten a third entry, disappointing players invested in the worlds the company creates. Fans have even made memes to vent their frustration, like The Chalkeaters' hilarious music video that jokes about Valve not being able to count to three.
Lately, Valve fans have become more hopeful, as "Half-Life: Alyx" marked Valve's re-entry into the realm of story-driven content. It was also one of the best games of 2020. Although it doesn't hold a "3" in its title, "Half-Life: Alyx" is a full-length entry in the beloved franchise. Naturally, fans are curious if Valve plans to continue this trend and release a new game in the "Portal" or "Left 4 Dead" series.
Recently, Erik Wolpaw was featured on the Kiwi Talkz podcast, leading to some interesting conversations. Wolpaw is known for his work on the "Portal" and "Half-Life" IPs. He left Valve in 2017 to work on "Psychonauts 2" and has since returned as a part-time contractor, writing for "Half-Life: Alyx," "Artifact," and "Aperture Desk Job." Although "Artifact" lost much of its playerbase, Wolpaw discussed his ambitions to work with Valve again, specifically on an entry in the "Portal" series.
The Portal developers aren't 'getting any younger'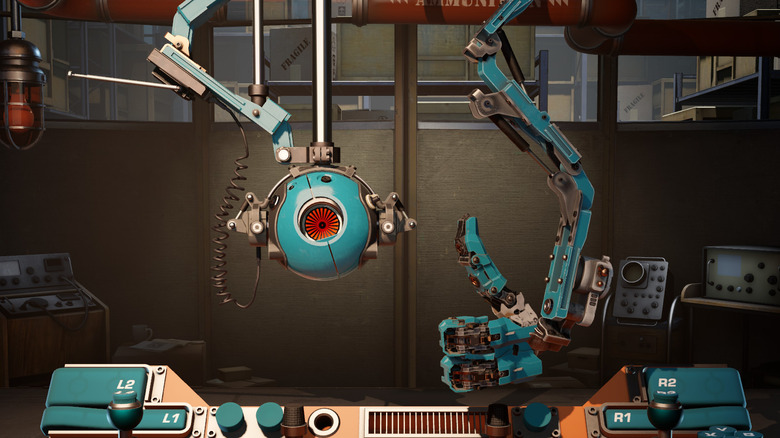 Valve
Wolpaw spent a large chunk of his interview with Kiwi Talkz discussing the development of "Portal 1" and "Portal 2." He mentioned what it was like to work with famous comedian Stephen Merchant, among other things. When the host noticed how willing Wolpaw was to discuss "Portal," he asked the developer if he wanted to work on a "Portal 3." Wolpaw replied, "Oh yeah I'd love to ... I cant do it unfortunately by myself." Wolpaw is just one employee, and because Valve famously operates with a flat management structure, it makes sense that it could be hard for him to build a team for "Portal 3."
Wolpaw continued by explaining why he personally wants a sequel to "Portal" to happen sooner rather than later. He said, "I am also not getting any younger. We are reaching the point where — it's crazy to think [we're] literally going to be too old to work on Portal 3. So we should just do it." Considering Wolpaw has been making games since 1984, retirement is likely on the horizon for the developer and he unsurprisingly wants to get going on "Portal 3" before it's too late.
The interview concluded with Wolpaw sending out one final plea to anyone watching, "Send mail to Gabe, tell him you want some Portal 3." Given how many hardcore Valve fans there are, Valve president Gabe Newell's inbox may have been flooded with mail following the segment. But even if work began today on a "Portal 3," it will likely be a while until Valve makes an official announcement.