The Upsetting Reason Why Kim Kardashian Threatened To Sue Roblox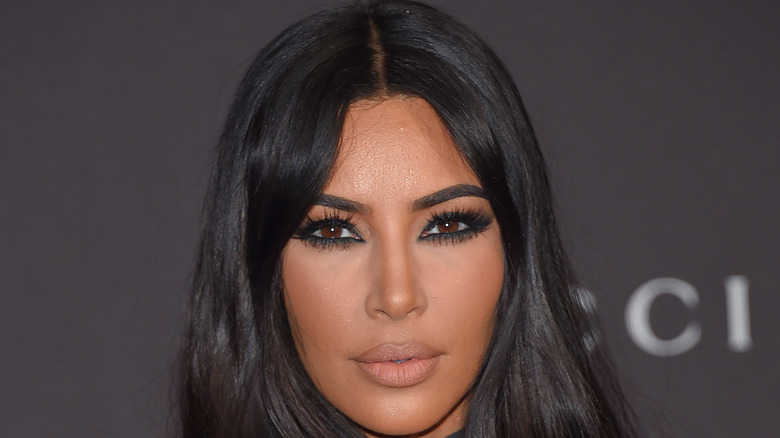 DFree/Shutterstock
Primarily thought of as a children's title, "Roblox" has attracted quite a broad audience by letting its users create their own games on the platform. This kind of system essentially allows players to do whatever they want, limited only by their imagination. Because of the high volume of original projects that already exist within "Roblox" — some even inspired by pre-existing franchises — users and "Roblox" developers are constantly trying to find ways to attract people to their game rooms through YouTube or in-game advertisements (often using clickbait). One user chose the latter option, but ran afoul of the Kardashian empire in the process due to their poor choice of methods.
In the premier episode of "The Kardashians" on Hulu, Kim Kardashian's six-year-old son, Saint, alerts her to the existence of a game in "Roblox" that features a picture of her "cry face" meme (via Polygon). Upon further inspection, Kardashian becomes upset after learning that the game incentivized players by promising footage of a "new sex tape" featuring her. This experience nearly led the media personality to sue Roblox Corporation in the aftermath.
Roblox has pulled the game from its platform and banned its creator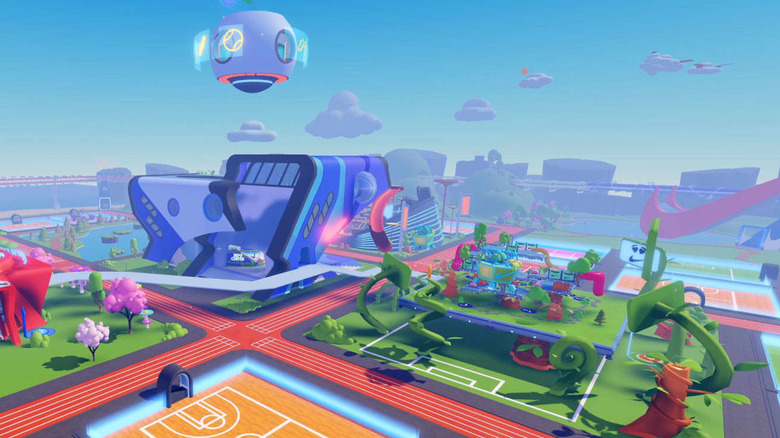 Roblox Corporation
Upon making the startling discovery, Kim Kardashian states, "Oh, it's a game? Then we're suing them if it's a game with my name and picture." She later vows, "I have all the time, all the money, and all of the resources to burn them all to the ground," after calling her ex-husband, Kanye West, in tears. Facing the threat of legal action, "Roblox" developer and publisher Roblox Corporation deleted the game in question and banned the community creator behind it.
In a statement made to Polygon, a spokesperson for "Roblox" said, "The referenced video was never available on our platform—we have strict moderation and policies to protect our community, including zero tolerance for sexual content of any kind which violates our Community Rules." The spokesperson also indicated that the text teasing the video was swiftly removed and that it had not been viewed by many players.
Content moderation in "Roblox" has come under fire before. YouTube channel "People Make Games" delved into the subject in its 2021 video "Roblox Pressured Us to Delete Our Video. So We Dug Deeper." The feature highlights past scandals involving "Roblox" community-created games, such as those containing references to fascism and strip clubs. It is unknown at this time whether Kardashian and her team will still pursue legal action in the aftermath of "Roblox" pulling the offending game and banning the community creator responsible.