John Wick's Creator Is Bringing This Sega Classic To Theaters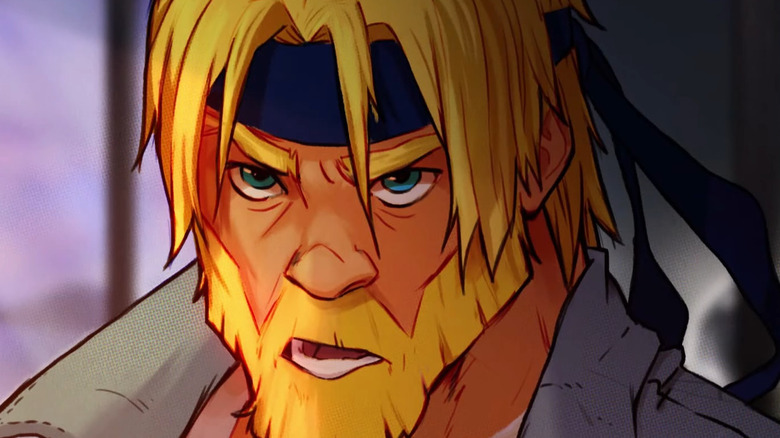 Dotemu
There are few video game genres more iconic than that of the sidescroller beat 'em up. Sega's "Streets of Rage," originally released in 1991 on the Sega Genesis, is the epitome of the genre. The game has been re-released on over ten different consoles, including the PlayStation 3, Nintendo 3DS, and even iOS and Android. Although it didn't reach the same popularity as Sega's flagship "Sonic the Hedgehog" franchise, retro gamers everywhere have fond memories of the original "Streets of Rage." Additionally, a new generation of gamers has become invested in the thirty-year-old series with the franchise's reboot in 2020, titled "Streets of Rage 4."
The story of "Streets of Rage" is simple yet effective. It follows three former police officers on their quest to take down Mr. X, the leader of a large American crime syndicate. Although it wasn't a groundbreaking storyline, it banked off the success of the popular police story films of the era like "Beverly Hills Cop" and "Lethal Weapon." 
In an entertainment age where nostalgia is king, once outdated styles of film and video games are seeing a resurgence. Specifically, movies such as "John Wick" have already brought back some of the classic action movie tropes. Now, it looks like "Streets of Rage" is getting its chance to showcase some iconic '80s action with an upcoming movie written by someone fans of the genre are already familiar with.  
Streets of Rage is coming to the big screen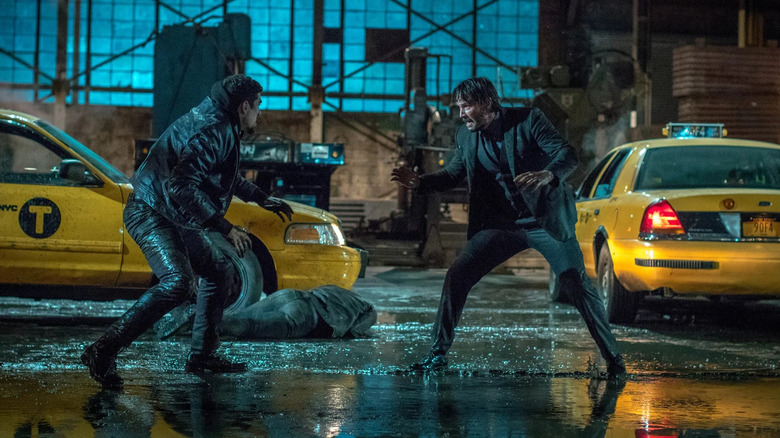 Lionsgate Films
According to Deadline, Sega is working on a movie adaptation of "Streets of Rage." Sega is still reaping the rewards of the massive success from the record-breaking "Sonic the Hedgehog" films. So, it's no surprise that the company is already hard at work adapting another one of its beloved franchises to the big screen.
This endeavor is particularly exciting because Derek Kolstad, the creator of the massively successful "John Wick" series, is reportedly writing the script for the film. The high-octane action of "Streets of Rage" seems right up Kolstad's alley. Additionally, "Sonic" movie producer dj2 Entertainment will also produce the "Streets of Rage" film so moviegoers can expect the same level of quality.
These are no doubt exciting times for video game fans. Dj2 studios is also in the process of creating an "It Takes Two" film adaptation. Although nobody knows how close the "Streets of Rage" movie will stay to the source material, players can rest assured that it's in good hands.