What's Included In The Nintendo Switch Sports Physical Edition?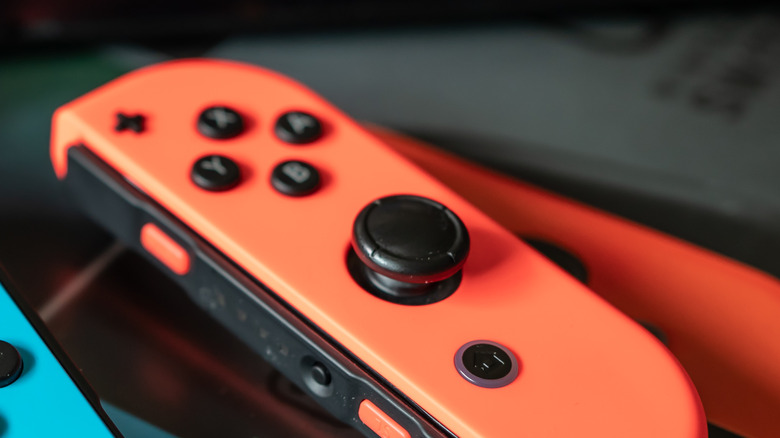 Wachiwit/Shutterstock
No one does motion controls like Nintendo. That's why action sports games have been a staple in the company's gaming lineup since the Wii and why it's been so strange that the Switch hasn't had very many games to scratch that itch. Now, "Nintendo Switch Sports" is on its way and fans are ready to play what is certain to be one of the best new games on the console. It will feature six sports: tennis, bowling, chanbara, soccer, volleyball, and badminton. Then there's all the benefits of the Joy-Cons. These controllers have the best motion control on the market (as long as they aren't suffering from stick drift) and are the perfect equipment to make sure this new sports game is primed for success. 
There are two different editions of the game that are set to be released. There is a digital edition which is going for $40 at launch and a physical edition which is going for $50. Why the extra $10? That premium isn't just for the disc. It turns out the physical edition has a perk that the digital one doesn't. Aside from being able to take the physical edition to parties and friends' houses more easily, there's another reason why some fans might prefer the physical version.
Nintendo Switch Sports physical edition comes with a Leg Strap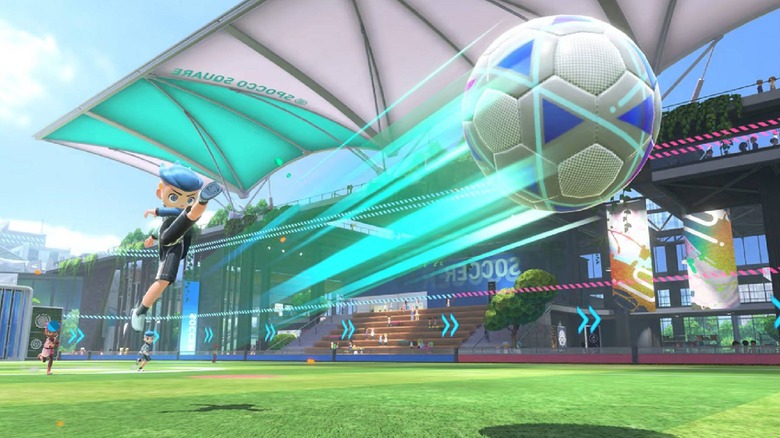 Nintendo
According to Nintendo's official website for the game, players will use normal button controls in 1v1 and 1v4 matches. This is also how individual players will play in Free Practice mode, but there will be a special game mode called Shoot-Out which uses unique motion controls. Nintendo states that players can "attach a Joy-Con controller to the Leg Strap accessory to kick a gigantic ball into ever-shrinking goals in Shoot-Out." This appears to be the only way to play and so those without the Leg Strap accessory may be unable to partake in Shoot-Out mode.
That said, the Leg Strap accessory seems to be the same as the one used in "Ring Fit Adventure," so players who already own that game may be able to get away with buying the cheaper digital edition. Nintendo stated on the website that the Leg Strap accessory will be available for purchase separately on April 29 when the game releases, although it has not yet revealed the price. There are also several third party versions of the Leg Strap available on Amazon. These are priced around $20 and come in packs of two. It's unclear if gamers will need two, but having a second Leg Strap may come in handy if "Shoot-Out" mode ends up having a local multiplayer option.