The New Borderlands Game Announcement Has Fans Divided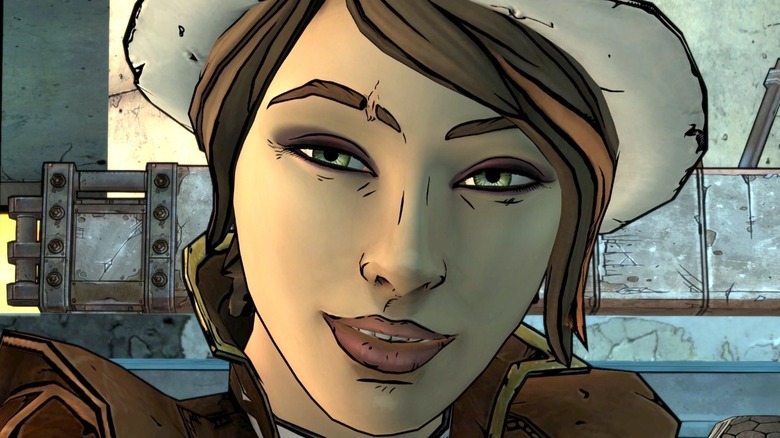 Telltale Games
2022 is already shaping up to be a great year for "Borderlands." "Tiny Tina's Wonderlands" released just last month to favorable critic reviews, and fans were recently treated to more information about the upcoming "Borderlands" movie. Yesterday, Gearbox announced another "Borderlands" creation coming this year: "Tales from the Borderlands" is getting a long-awaited sequel, but there's a catch.
Not every fan of the franchise is familiar with "Tales from the Borderlands." The entry diverged from the main series with a different gameplay style. Instead of gunning and looting, "Tales from the Borderlands" is a point-and-click, choice-based graphic novel developed by Telltale Games. Telltale is known for bringing this style back into popularity thanks to its incredibly successful "The Walking Dead" game in 2012. However, Telltale Games was forced to close its doors in 2018 following a bankruptcy announcement. After the shutdown, most of its IPs were acquired by LCG Entertainment (via Polygon). LCG Entertainment is currently occupied with creating a long-awaited sequel to "The Wolf Among Us," leaving many confused about who is developing "Tales from the Borderlands 2."
"An all new Tales from the Borderlands adventure is coming in 2022 from @Gearbox and @2K," Gearbox revealed on Instagram in an April 21 post. While an exciting development, fans were quick to point out that Telltale and LCG Entertainment were not listed as part of the project.
Gearbox is developing Tales from the Borderlands 2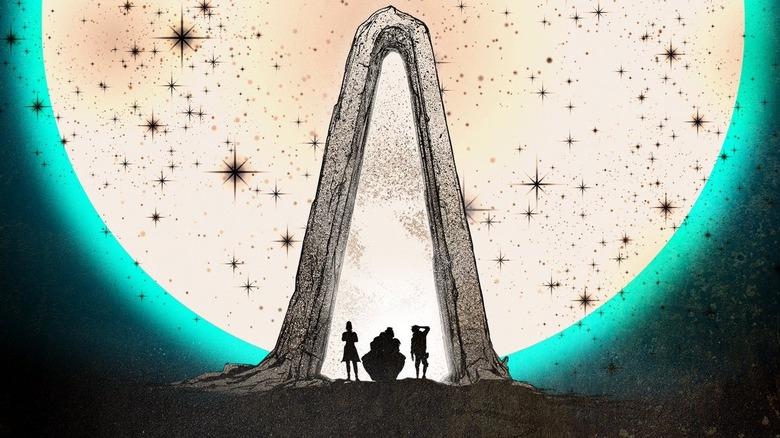 2K
During a PAX East press conference, Gearbox revealed it's developing "Tales from the Borderlands 2" in-house. CEO Randy Pitchford took the stage and explained why the company decided to make a sequel to the story-focused adventure title. Pitchford said, "We really love that format, as a way to create characters, create new stories, and explore all of that differently than what's possible with the looter shooter games." He goes on to explain that "Tales from the Borderlands 2" will feature brand new characters and narratives.
The first "Tales from the Borderlands" acted as a prequel to "Borderlands 3," with many of the characters returning. So, it's likely that "Tales from the Borderlands 2" will have a similar relationship to "Borderlands 4." Some fans were disappointed to learn that Gearbox would be making a sequel without the original talent. User @CEGold1, in reply to the announcement on Twitter, jokingly wrote, "So as I was saying, Tales from the Borderlands was great. Its a shame that it's not getting a sequel, but I think it's fine to leave the ending open ended." 
It's no surprise that Telltale fans might felt let down by the move and remain skeptical about whether or not Gearbox can pull off a sequel to such a beloved game. However, some players remain excited about the entry, arguing on Reddit that Gearbox has more than proven its writing abilities with the "Borderlands 3" DLC. Either way, fans have to wait until later this year to see whether Gearbox is capable of creating a compelling "Tales from the Borderlands 2."