Elden Ring's First Boss Nearly Borrowed From Dark Souls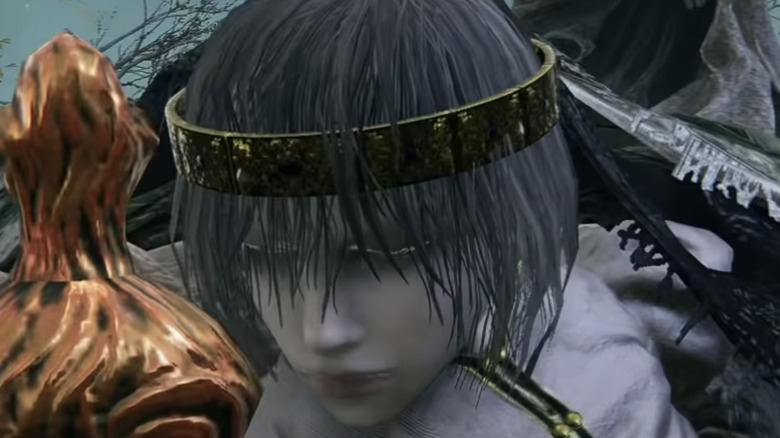 Bandai Namco Entertainment
Erdtree Avatar is another name for Asylum Demon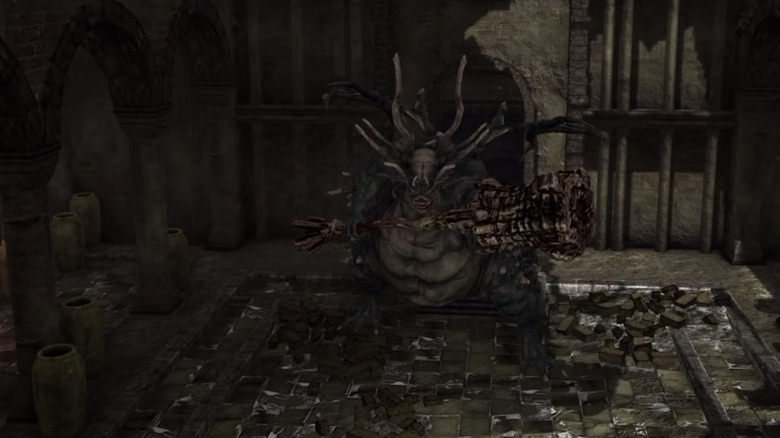 Bandai Namco Entertainment
In a video originally shared to YouTube, Zullie The Witch details their latest discoveries surrounding the first few moments of "Elden Ring." Normally, when players begin their journey through the Lands Between, they're confronted with a boss fight against a monstrous Grafted Scion just after getting their bearings. As it turns out, the Grafted Scion was just one of a few boss choices vying for the honor of delivering the player's first death. 
By studying the title's files and looking at a list of potential models that could be loaded into the area, Zullie The Witch found three foes that don't appear under normal circumstances in-game. The data miner concludes that these were options previously tested as the game's first encounter but not used for the final product. Out of the three potential boss replacements, one demands special attention: the Erdtree Avatar.
Erdtree Avatars become common mini-bosses as players progress further into "Elden Ring," but the enemy has its roots in "Dark Souls." Many "Dark Souls" veterans will see the Erdtree Avatar's stature or moves and identify the same animations as the Asylum Demon boss. Some see the foe as an homage to the boss and to "Dark Souls" in general. Had FromSoftware made the Erdtree Avatar the first boss in "Elden Ring," players would effectively find themselves replaying opening moments of "Dark Souls."