This Starfield Revelation Is Seriously Lowering Fans' Expectations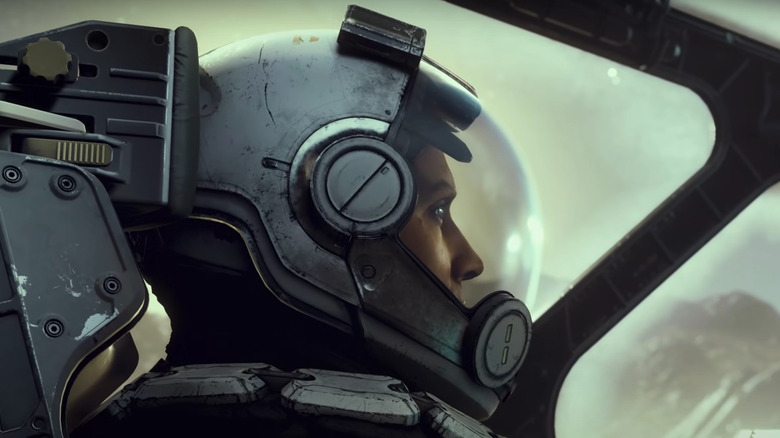 Bethesda Softworks
It's been a long time coming for "Starfield." The upcoming RPG set in the cosmos will be Bethesda's first original universe in 25 years. "Starfield" was teased before its announcement trailer dropped at E3 2018 — and with a November 11 release date on the horizon, the game is tantalizingly close. And now, some serious "Starfield" intel has been revealed on ResetEra. A user by the name of Hevy008 dropped a bunch of details about the title, and it seems there's good reason to believe this user is a character artist who used to work for Bethesda.
A few sources have confirmed Hevy008's bonafides. Game Rant reports that Hevy008's identity has been verified by ResetEra admins. Meanwhile, a comment on ResetEra by Bloomberg's gaming reporter Jason Schreier reads, "Can confirm that Hevy008 was legit. Can't necessarily back up everything they said, but they were definitely who they said they were. Hope the lawyers aren't going after them." 
The alleged former Bethesda character artist had a lot to say, both positive and otherwise: "'Starfield' is looking good ... Shooting feels alright, flying is terrible [at the moment, in my opinion] just not fun to me. Lighting and stuff is looking better and better, tho it's not on the level of ['Horizon Forbidden West'] or anything like that but still a good looking game." They also added, "the engine is a piece of crap tho." The "Horizon Forbidden West" callout is particularly notable — though that game was generally quite successful, it would be the hope that Bethesda could deliver something of similar quality, especially given its past history of success with "The Elder Scrolls" and other titles.
Needless to say, these comments have concerned members of the fan community.

Starfield concerns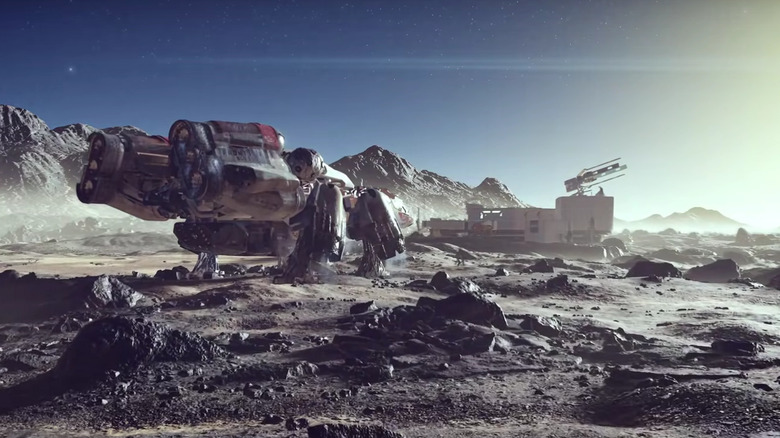 Bethesda Softworks
With all these issues still apparently present in "Starfield," some might wonder if the Nov. 11 release date will stand. Hevy008 also addressed this point: "In terms of if it will ship on time, well they will try that's for sure ... they have an overabundance of content, probably too much, so that's not the issue, finding the fun and of course bug fixing is the big thing." Hevy008 ultimately believes this summer's beta will give everyone a better indication of what's to come, for better or worse.
These are some bold statements to consider. Naturally, fans are a bit on edge, like one who wrote, "If this is true, DELAY IT. If they don't the s***storm shall be glorious." Another shared, "6 months till release and literally not a single gameplay footage. That tells you everything." Many gamers shared differing opinions regarding this apparent leak, including folks frustrated by the console war between Xbox and PlayStation, an overly strong focus on the importance of graphics, and those who pointed out the many positive aspects of Hevy008's intel. 
Issues aside, there's still a lot to be excited about when it comes to "Starfield." Only time will tell if Hevy008's comments should have been taken as a warning.