Nintendo Switch Sports Issued A Surprising Warning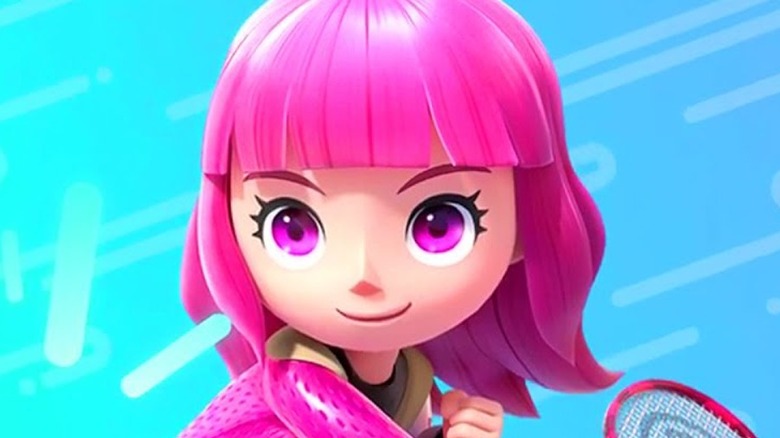 Nintendo
The Nintendo Wii provided the Japanese gaming giant with the boost it needed following the commercial failure of the GameCube, become the one of the best-selling consoles of all time. Along with the launch of the Wii, many Nintendo fans have fond memories of "Wii Sports." Beginning with the new release of "Nintendo Switch Sports," the company seems to hope to rekindle the magic of the acclaimed game that began the Wii era. However, Nintendo hopes that its fans are able to play in a safe way.
Marketed in the game's February Nintendo Direct as a "new iteration of the Wii Sports series," "Nintendo Switch Sports" debuts with recognizable "Wii Sports" modes like Bowling and Tennis, as well as Chambara; a bit of a rebranding of Swordplay Duel from "Wii Sports Resort." Three new sports have also joined the lineup: Soccer, Badminton, and Volleyball. But in tandem with the release, Nintendo has tweeted a warning online about how to keep safe while enjoying the game.
Nintendo Switch Sports earns a safety warning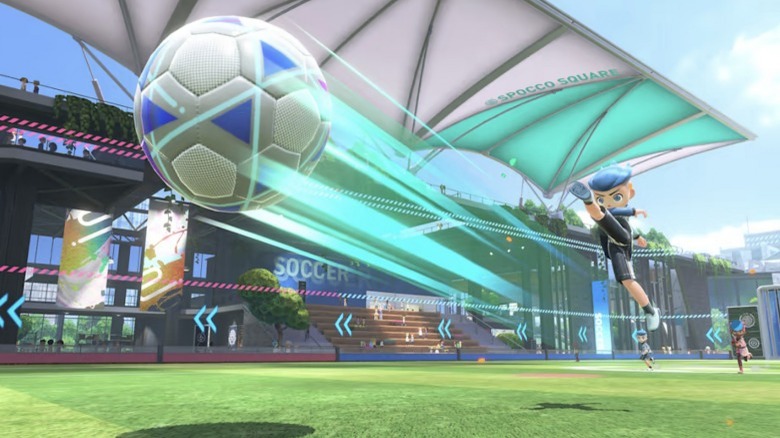 Nintendo
Over on Twitter, Nintendo of Japan told customers, "For your safety, please accompany your child when playing Nintendo Switch Sports. Please be careful not to hit the children playing with each other or hit the Joy-Con on the TV" (translation via The Gamer). The company followed up with a tweet linking to the support page of the Nintendo website, which details how gamers can attach their strap slider to their Joy-Con, and the strap to their wrist. Some fans were surprised to see the warning, but it actually tracks with previous Nintendo releases.
Nintendo has a history of taking care to warn players of potential hazards while playing their games. Titles for the 3DS that used the stereoscopic 3D effect often came with warnings of potential eyestrain and motion sickness, or simple reminders for users to take a break. For a recent example, the company included a warning in "Mario Party Superstars" for the Tug o' War minigame, infamous for causing blisters in the original "Mario Party" from 2001. And of course, plenty of fans caused damage to both themselves and their property when swinging their arms around to play the original "Wii Sports," with some players even ending up in the hospital. Fans have even taken inspiration from Nintendo warnings to create hilarious memes about them, like nominating the so-called "Reckless Safety Notice Man" for "Super Smash Bros." (per Smash Boards).
"Nintendo Switch Sports" will receive two updates later this year. A fall update will add Golf to the list of sports, and another update in the summer will allow gamers to play Soccer with the Leg Strap accessory for the Joy-Con. At launch, "Nintendo Switch Sports" appears to have garnered favorable reviews thus far as a fun game to play with friends. The company inevitably hopes fans continue to enjoy the successor to the hit Wii title, so long as they do so safely.