Final Fantasy 16 Might Be Closer Than You Realized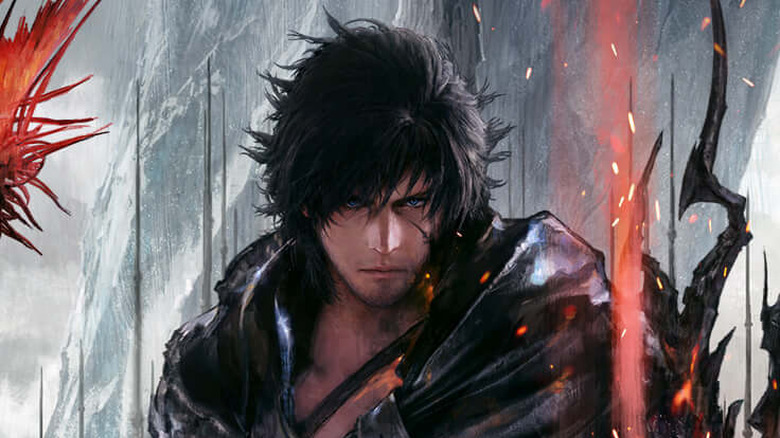 Square Enix
After being announced alongside the PS5 way back in 2020, it seems like "Final Fantasy 16" might finally be approaching the finish line of development. The next entry in the "Final Fantasy" series never received an official release date or window, but in December producer Naoki Yoshida delivered "Final Fantasy" fans some bad news when he revealed the game's development had fallen behind by about half a year due to the pandemic. At the time, Yoshida said the next update on the game would come during an event in Spring 2022, which has not yet happened. Since then, Square Enix also delayed its other highly anticipated fantasy-themed RPG, "Forspoken," moving the release date to October.
Advertisement
In a bit of good news for gamers, Yoshida recently gave an interview in a magazine found within Uniqlo stores, during which he provided an update on the status of "Final Fantasy 16." According to a translation from VGC, Yoshida said, "Development of the latest title, "Final Fantasy 16," is in its final stages that development." 
Yoshida stated that while the very popular "Final Fantasy 14" is very much about players having a shared experience, that "Final Fantasy 16" is all about the individual experience. He added, "As an adult, I learnt about society and said to myself 'reality is not as easy as a video game.' I hope that those who once left 'Final Fantasy' will remember how exciting their passion for video games was back then."
Advertisement
While it sounds like the debut of "Final Fantasy 16" might be imminent, there are a few reasons to be skeptical.
Final Fantasy 16 being in the final stages of development doesn't mean its releasing soon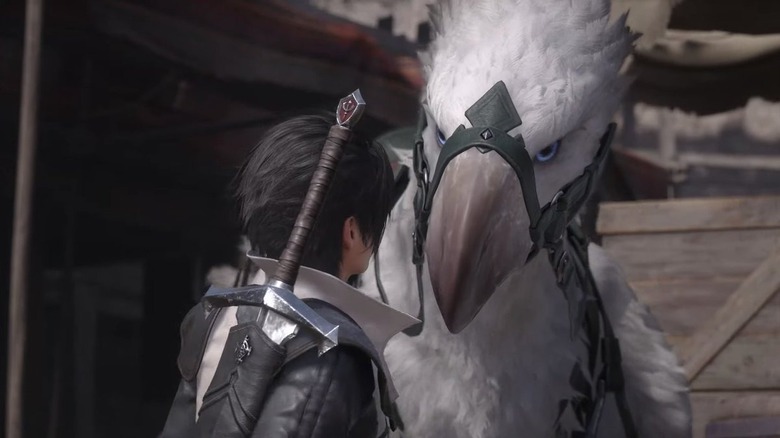 Square Enix
"Final Fantasy 16" nearing the end of development doesn't necessarily mean that the game is going to be released soon. In the magazine interview, Yoshida did not clarify what exactly he meant s by the "final stages," but some comments he made back in October may point to just how long this phase of development can be. As noted by VGC, Yoshida made a similar progress claim at TGS, noting that the main quest had been complete and the team was working on improvements and adding side quests.
Advertisement
This doesn't mean that Yoshida is being intentionally misleading about where "Final Fantasy 16" is in development, just that making games is a complicated process. Even if the bulk of development is done, fans could still be waiting a while, depending on the size of the game and amount of fixes needed. Even so, "Final Fantasy 16" sounds like it's making great progress — but that doesn't mean its releasing soon. As encouraging as Yoshida's comments may sound, fans will still have to wait for further clarification.