Forspoken Fans Just Got Terrible News
New IPs are rare from AAA studios. That's because AAA video games have grown progressively more expensive to create and it's a much safer investment for large studios to make sequels and remakes of titles that have already proven themselves and already have a dedicated fanbase that the studio knows will buy the game. Every once in a while, however, something new does come along.
For "Final Fantasy 15" creators Luminous Productions and Square Enix, that game is "Forspoken." It was originally introduced under the working title, "Project Athia," and fans have been in love with it ever since they first saw the announcement trailer. It features a brutal world of glowing monsters and the character Frey – a young woman who can dash through the air like Spiderman (minus the webs) and uses druid-like magical abilities in combat. Frey will also be voiced by the gorgeous Ella Balinska. To many eager fans, this felt like the perfect blend of "Final Fantasy" and "Horizon Zero Dawn," and exactly the kind of new IP they'd been waiting for. The release date was initially set for May 25, 2022, but fans just got terrible news. "Forspoken" has been delayed.
Forspoken to be delayed until October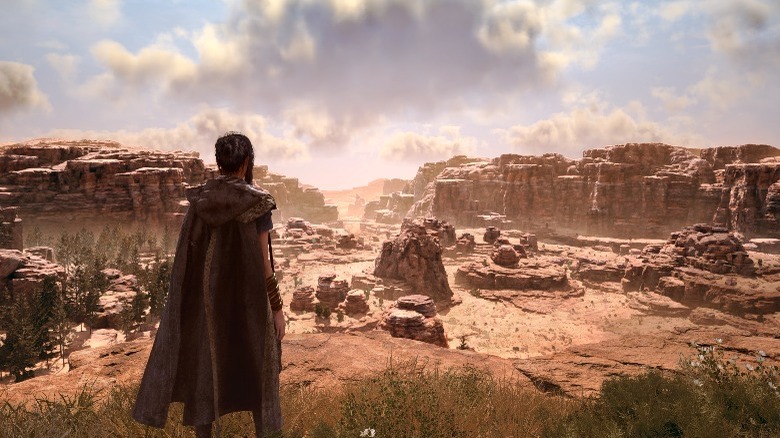 The official "Forespoken" Twitter account posted an announcement on the delay. "We have made the decision to move the release date of "Forespoken" to October 11, 2022," the announcement stated. "Our vision for this exciting new IP is to deliver a game world and hero that gamers across the globe will want to experience for years to come, so getting it right is extremely important. To that end, during the next few months we will focus all of our efforts on polishing the game and can't wait for you to experience Frey's journey this fall." Luminous Productions then thanked its fans for their understanding and promised to share more information soon.
While fans were understandably upset, many were of the mindset that it's better to push the game back and give the developers the time they need to make sure the game is released in the best shape it possibly can be. However, the delay also raised questions about the timeframe for "Final Fantasy 16."