These Massive Franchises Just Got A New Home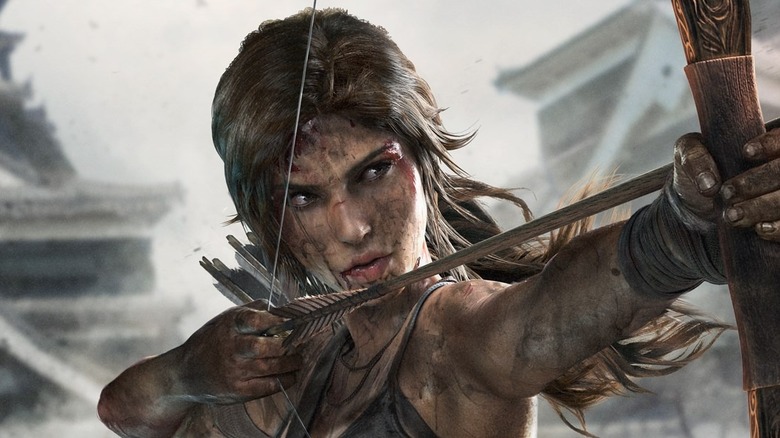 Crystal Dynamics
Square Enix has a reputation for its strict definition of an "underperforming" game. However, its latest agreement raises the question of if the company has gone too far. Square Enix just agreed to sell some of its high-performing studios to Swedish gaming company Embracer Group, including Crystal Dynamics, Eidos-Montréal, and Square Enix Montréal. It offered them for only $300 million, which may seem like a lot of money, but is a relatively small parting price for studios with successful series such as "Tomb Raider," "Deus Ex," and "Legacy of Kain" — along with over 50 games from Square Enix's back catalog. 
Embracer Group's portfolio includes many games and entertainment companies such as Gearbox Entertainment (the developers behind "Borderlands"). Other notable subsidiaries include Koch Media, Dark Horse, and THC Nordic. In any case, Embracer expects to officially own these "underperforming" studios when the transaction closes in the second quarter of the financial year — likely sometime between July and September 2022. Embracer seems like it's ready to hit the ground running with its new IPs, too. "The acquisition brings a compelling pipeline of new installments from beloved franchises and original IPs, including a new Tomb Raider game," read a press release from the company.
In any case, Square Enix has decided to sell off these franchises to invest in "new businesses." Unfortunately, fans aren't impressed with what this new business deal might entail.
Goodbye Lara Croft, hello Metaverse
One of Square's biggest reasons for selling its subsidiaries is to support its pivot into blockchain technology — in other words, NFTs. Its official document about the transfer to Embracer explicitly mentions that the deal "enables the launch of new businesses by moving forward with investments in fields including blockchain, AI, and the cloud." Blockchain and NFTS are typically frowned upon by the general public. Square Enix's president has previously spoken about his support of NFTs and his desire to incorporate the new tech into Square Enix's business plan.
Square Enix also seems to be offloading many of its Western franchises, which aligns with what company president Yosuke Matsuda said in an interview earlier this year. Matsuda told Yahoo Japan that he recognizes the importance of games that appeal on a global scale but didn't think Japanese developers shouldn't imitate western games (via VGC). Square Enix still owns other Western franchises like "Just Cause," "Outriders," and "Life is Strange," but it's unclear if the company plans on keeping them.
Fans will have to wait and see whether or not Square Enix's investment in blockchain and move away from Western games will change the company. For Lara Croft fans, Crystal Dynamics has already confirmed that a new "Tomb Raider" game is in development but hasn't given a timeline for when to expect more information.