Playdate Is For More Than Just Playing Games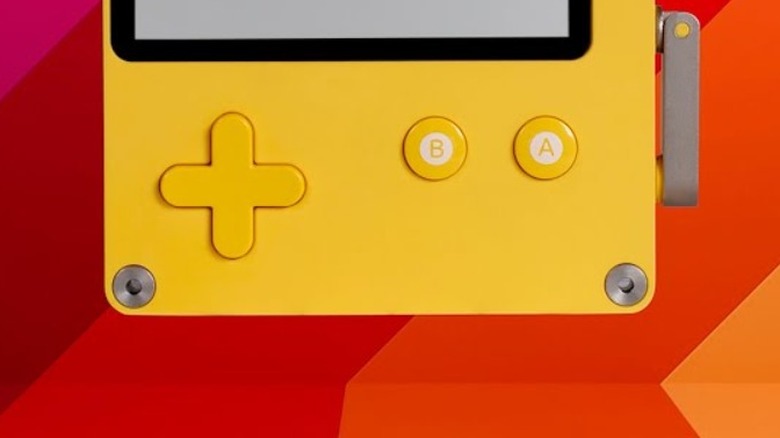 Panic Inc.
Having experienced delays related to faulty battery units as well as the semi-conductor shortage caused by the COVID-19 pandemic that resulted in supply issues pertaining to new gaming hardware, the Playdate from Panic Inc. finally released in April. A retro-style handheld featuring a black-and-white display and an analog crank controller on the side, the Playdate is catered towards indie developers due to its very simple and intuitive SDK. Despite stiff competition in the handheld market with the lauded Nintendo Switch and its far superior technical aspects, the Playdate sold 20,000 units in the first 20 minutes of being made available for preorder back in July 2021 according to TechCrunch, meaning there's a big market for the type of simplistic old school titles that the Playdate will host on its platform. 
Gaming seems to be only the tip of the iceberg when it comes to the novel handheld. Since the turn of the millennium, virtually every mainstream console brought to market has moved away from just offering games, drifting more and more towards being all-encompassing home entertainment systems. Nowadays watching TV or streaming movies via one's home console or PC is the norm. Despite its technical limitations, it seems some people have discovered that the Playdate is also capable of moving beyond video games.
The Playdate can play movies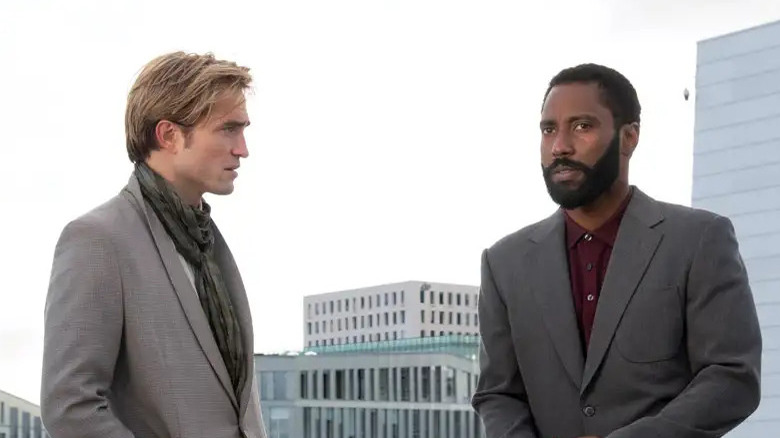 Warner Bros. Pictures
While tinkering with their Playdate and seeing what it is actually capable of, Twitter user @jkap somehow managed to squeeze the 2020 Christopher Nolan-directed film "Tenet" onto the handheld. "Finally getting around to watching Tenet the way chris nolan intended," jkap said on Twitter accompanying a video of the accomplishment. "What an incredible film." Admittedly, the quality of the picture isn't ideal as it's completely in black-and-white and seems to have some static noise. The audio quality is also far below what it would be coming through a more advanced TV or sound system.
The fact that it's even possible to watch a film as visually striking as "Tenet" on the Playdate is impressive in and of itself. But that's not the only film jkap got working. In a follow-up tweet, the Playdate owner revealed they had also been able to fit "Bad Apple" onto the system. It's not clear how exactly the user managed to pull these feats off. The website NME reached out jkap with the hope that they will share their secrets with the publication but has yet to report a response.