Twitch Research Community Explained
Twitch has long been one of the biggest destinations for video game content creators and IRL livestreaming. Thanks to a massive Twitch leak from late last year, everyone got a glimpse at just how much money streamers like xQc and Asmongold have made streaming on the site. However, although they pay well, Twitch has a poor reputation when it comes to how they treat their creators. For example, famous streamer Destiny was recently banned indefinitely, seemingly out of the blue, from the platform and still doesn't know why.
Advertisement
Sporadic bans, favoritism, and poor communication have all culminated to create the shady side of Twitch. Now, with rumors that other top streamers are jumping ship to YouTube and Facebook, Twitch needs to give streamers a reason to stay. It looks like the platform is finally taking feedback seriously and is attempting to improve the streaming experience on the site, according to reports.
Twitch is finally taking feedback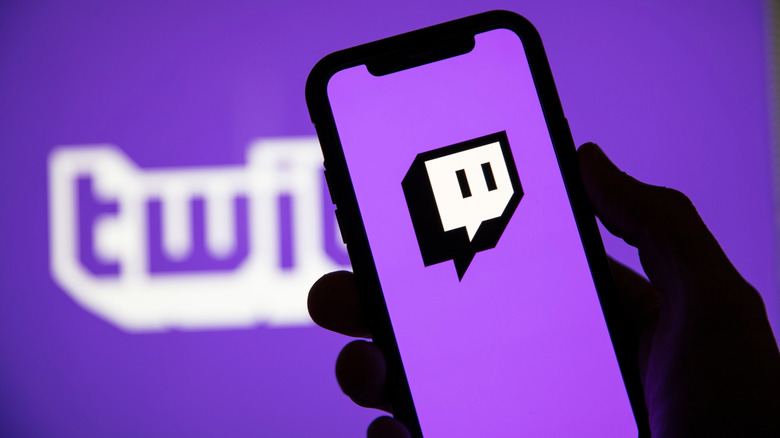 Ink Drop/Shutterstock
On May 3rd, user AbridgedGoku2 started a thread on the Twitch subreddit inquiring about an email they received. Mainly, the streamer wanted to confirm that the email was real and not a phishing scam. Just hours after starting the thread, the streamer received a comment from a Senior Program Manager of Customer Social Experience at Twitch that assured them and everyone else that the emails were, in fact, legit.
Advertisement
The contents of the email are getting people excited, it turns out. The email notified users that Twitch is "reaching out to creators to hear your opinions and feedback on how to make Twitch an even better place for you and the rest of the community." Twitch provided multiple ways for streamers to have their opinions heard. Selected streamers can either complete a survey provided or chat on a one-to-one via a video call with Twitch Staff. Also, streamers have a bonus incentive to complete the surveys, as some will be eligible to receive Amazon e-gift cards upon the completion of lengthier questionnaires.
Because there is little information available on the contents of the survey in question at this time, it's hard to tell if the project will spark any change at Twitch, but listening to the community is undoubtedly a step in the right direction. Currently, anyone looking to join the Twitch Research Team will have to sit tight and wait for an email. Users should continue to stay on the lookout for scam emails, as any email received not from a Twitch.tv address may be fraudulent.
Advertisement