This Is The One Thing Shenmue's Creator Would Do Differently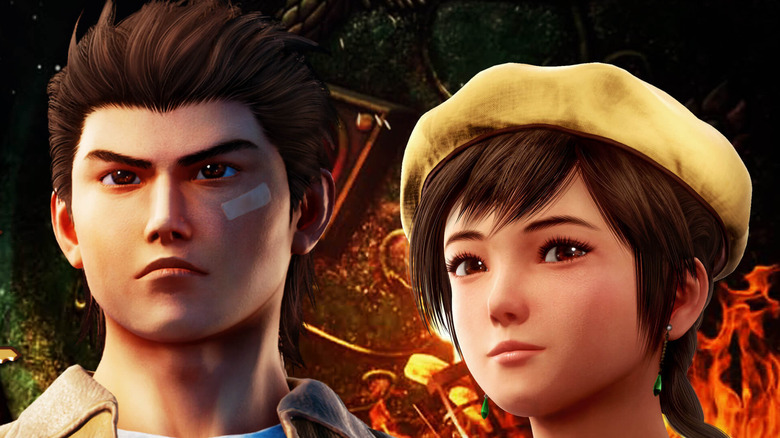 Sega
"Shenmue" is one of the most beloved games ever. Released in 1999 on the Sega Dreamcast, "Shenmue" slowly but surely developed a cult following thanks to its immersive worldbuilding and storytelling. It was one of a few open-world games on the market at the time, but it remains one of the best. "Shenmue" displayed a meticulous attention to detail and an immersive day-and-night cycle that made for a living, breathing world for players to explore.
However, the game was a commercial failure on release, mostly because of poor controls, a slow-paced story, and many quality of life features, like a time skip, being absent from the game. But that didn't stop Sega from making a sequel. In 2001 "Shenmue 2" was released and garnered a similar response from players and critics. After the failure of the first two titles, it seemed like a third game would never happen.
That all changed in 2018, when a crowdfunding campaign was launched by series creator Yu Suzuki, promising a "Shenmue 3." The campaign proved to be a success, but once released, "Shenmue 3" was met with disappointment by gamers. That wasn't the end to the world of "Shenmue," though. Netflix's popular "Shenmue" anime adaption reignited interest in "Shenmue" and prompted a special event to celebrate the series in Yokosuka. Of course, fans know Yokosuka as the town in which much of "Shenmue" is based. During the celebration event, Yu Suzuki looked back on his previous work, shed some light on what he would have done differently, and detailed his plans for the future.
Shenmue 3 alienated newcomers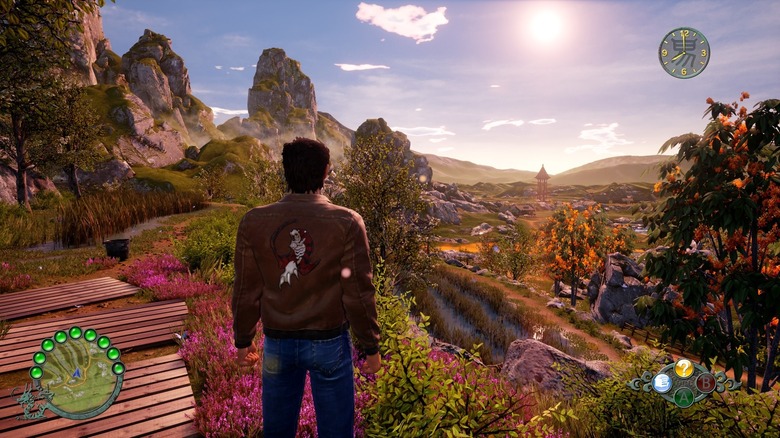 Sega
On April 30th, Yu Suzuki sat down with IGN Japan and discussed "Shenmue 3" and its legacy (translated by VGC). According to Suzuki, the team created "Shenmue 3" for fans. Suzuki explained that he was aware that the title was only made possible through crowdfunding, so it had to please fans first. However, Suzuki also illustrated that this approach alienated new players, and he doesn't want that to happen again.
For the specifics of what Suzuki would have changed about "Shenmue 3," it's worth looking back on a different interview by IGN Japan last year (translated by VGC). Then, when asked what he wished he had changed about "Shenmue 3," Suzuki replied, "There are various things. Addition of quest markers, enhancement of fast travel and time skipping functions, making the user interface easier to understand." Suzuki continued by explaining that "From a business perspective, it's important to understand what people who don't know Shenmue thought of Shenmue 3." It's not hard to believe that a shift toward bringing in new players would be financially beneficial for Suzuki and his team, as catering to a niche cult audience can only get you so far.
Although there are no details on a "Shenmue 4" in development, Suzuki seems eager to create a game that pleases both fans and newcomers. And as he's previously stated, Suzuki wants a "Shenmue 4" to happen as much as everyone else.