Apex Legends' Newcastle Was Almost Completely Different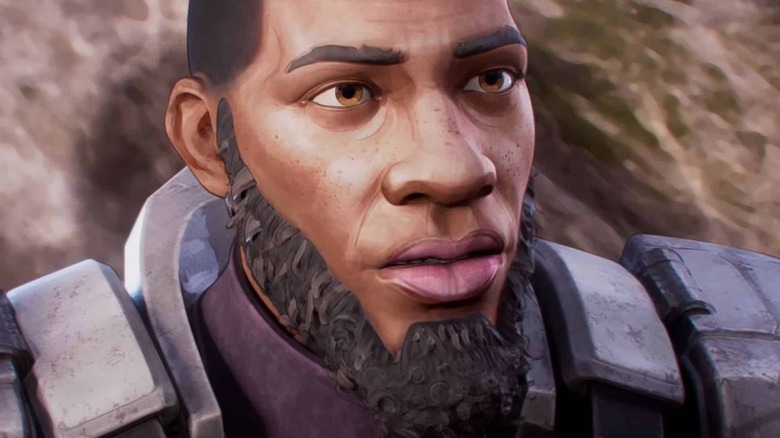 EA
"Apex Legends" Season 13: Saviors is just around the corner, bringing tons of new content to the free-to-play battle royale. The update bring changes to the Storm Point map and introduce the newest legend to the game, Defender Newcastle. As recently revealed through lore trailers, Newcastle is Bangalore's brother and he has a kit designed for quickly getting to teammates and defending them — but that's not how he was originally designed. 
As reported by Dexerto, in a Q&A session with the press, Respawn confirmed that some of the information revealed in a recent data leak. Among these revelations was the fact that Newcastle was almost a completely different character.
Early in his development, Newcastle was called "Axium," and his abilities were more focused on breaching and clearing. His abilities were focused around him, pushing aggressively towards his enemies with his shield. His passive ability was also supposed to be related to shield batteries and his playstyle was going to be focused on heavy firepower. However, Respawn said that this kit ultimately didn't work well with other legend abilities in the game and wasn't promoting balanced team-based tactics. Instead, Axium's abilities caused him to be a selfish legend, only focused on what he was doing at that moment. The resulting tweaks led to the creation of the character known as Newcastle, which Respawn put a ton of effort into creating.
Apex Legends' Newcastle is meant to be a cross between a superhero and a knight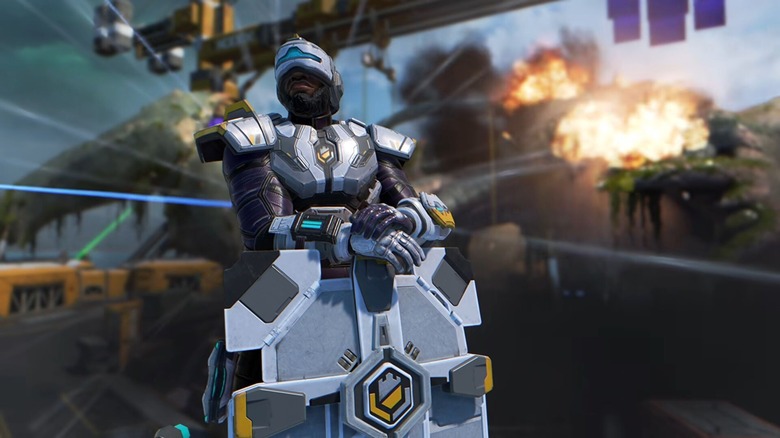 EA
PCGamesN reported from the same briefing, providing info on some of Respawn's expectations behind the design of Newcastle. Cristina Ferez, a lead concept artist at Respawn, explained, "We wanted to lean heavily into the superhero aspects, but as the process started, we started doing some sketches with some more medieval references, and we wanted to keep some of those there." All of this combines to show off his layered past, since the Newcastle joining the Apex Games is replacing another hero who went by that name.
Respawn said that the original ability that Axium had — a mobile piece of cover that could push towards enemies — eventually evolved into the shield ability that Newcastle has now. His ultimate ability seems him leaping and deploying a shield. The idea behind this was to strengthen his position as a support character, allowing him to grant teammates some quick coverage. While Axium may have originally been envisioned as a brawler type, the protective Newcastle seems like he will make an excellent support when "Apex Legends" Season 13 kicks off on May 10.