After 28 Years, Wolfenstein Devs Reveal 'Miserable' Nintendo Relationship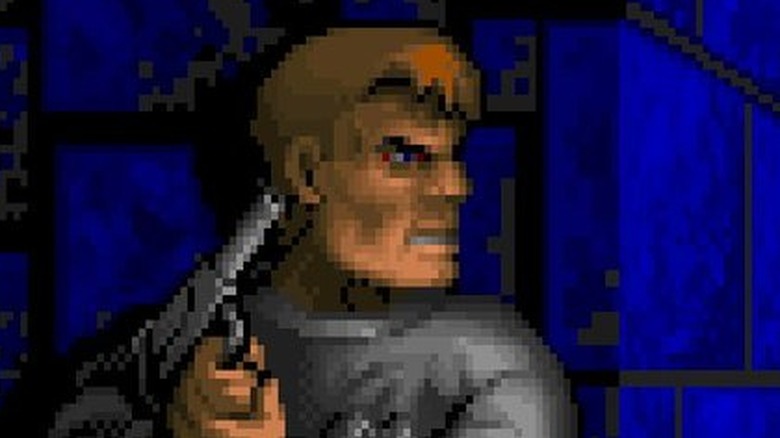 Apogee Software
When the original "Wolfenstein 3D" first released in 1992, the episodic Nazi-busting action experience sold well beyond the expectations of developer id Software and went on to define a generation of 3D first-person shooters. But for those unfamiliar with the game's development history, they should be careful not to confuse "Wolfenstein 3D" on Microsoft DOS with "Wolfenstein 3D" on the Super Nintendo. The former defined a genre, but the latter missed the mark wildly.
Developers like id Software Co-founder Tom Hall and Becky Heineman, who worked on the SNES port, have detailed their frustrating experience working with Nintendo on the 1994 port as part of an interview for "FPS: First Person Shooter," a new documentary produced by Fandamental. "Nintendo was not happy, because this is at a time when they were even censoring 'Mortal Kombat,'" Heineman said of the process.
Revealed last year as a Kickstarter campaign with a £32,000 goal, the documentary both achieved and smashed its goal on day one. The project now sits at over $160,000 USD total on Indiegogo. The over three-hour-long documentary will release at some point later this year and will feature exclusive insights from more 45 major developers, artists, and others behind landmark such as like "Doom," "GoldenEye," "Halo," and many more. But before the movie debuts, what has the "Wolfenstein 3D" already revealed about the arduous process of bringing the game to Nintendo's console?
Removing the Wolf from Wolfenstein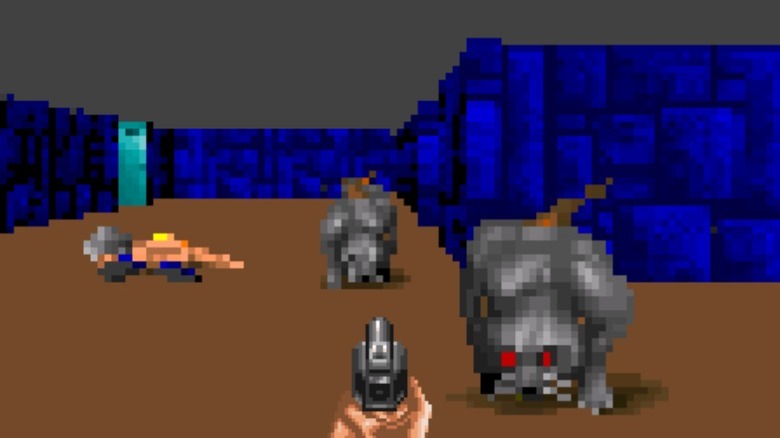 Apogee Software
In a clip shared by IGN, the team who put together the SNES port of "Wolfenstein 3D" recalled receiving a mandate from Nintendo to remove the game's German Shepherd attack dogs, which would pounce and attempt to bite the player. Apparently, Nintendo did not want to players shooting dogs.
"We had to change them to rats," Heineman said. "Then, when we were about to finish this game and ship it out to Nintendo, Nintendo came in and said, 'Oh, when the rat bites you, they're bleeding.'" It turns out their contacts at Nintendo mistaken the lolling tongues of the rats for dripping blood. Nintendo promptly asked id Software to remove the rats' tongues.
"The censors just made our lives miserable," Heineman chuckled. "We had to do several revisions before finally Nintendo said 'okay, you can ship this.'"
Fundamental has marketed "FPS: First Person Shooter" as a window into exclusive interviews with the developers of classic games. The previews on the Indiegogo page hint at several other fascinating topics and stories, like "Quake" creator Sandy Petersen describing his game as being "originally a lot more like a role-playing game." Or in the case of "GoldenEye," game artist Karl Hilton recalls Nintendo's warnings against creating an FPS considering the Nintendo 64's lacking hardware.
It should be interesting to see what these developers will cover concerning landmark games like "Wolfenstein 3-D" when the documentary makes its debut. Interested fans can still donate to the project on Indiegogo, with that leg of the campaign ending May 23.