Things Aren't Looking Good For Call Of Duty 2022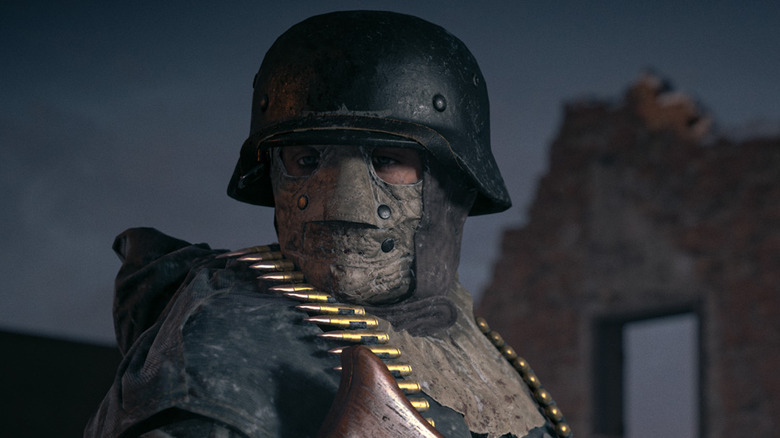 Activision
For many, "Call of Duty" games have been hit or miss. The series has pumped out a whopping 46 games since its debut in 2003, but not all of them were quality titles. And when ranking the "Call of Duty" games from worst to best, the most hated titles are largely recent releases. However, 2019's "Modern Warfare" was viewed by many as a step in the right direction and was consequently a massive success for Activision. But, shortly after, Activision dropped the ball by releasing "Call of Duty Vanguard" in 2021, which flopped hard.
Now, Activision is working on a sequel to "Modern Warfare," and according to leaks, it's bringing back some of the classic maps and weapons from the original 2009 fan-favorite "Modern Warfare 2." So unsurprisingly, fans of the series are excited to get their hands on what could be a pleasant nostalgia trip.
However, although Activision hasn't released any gameplay footage or information about the game, "Modern Warfare 2" is already off to a bad start. During the 2022 NFL Draft, there were reports that multiple NFL players got a sneak peek of the new "Call of Duty." Of course, this created a buzz around the community, with gamers everywhere eager to hear what these players' first impressions were. But "Modern Warfare 2" isn't getting the reception Activision wanted. 
Call of Duty pro says the game stinks
On a May 10th livestream, professional "Call of Duty" esports player, Censor shared some shocking reactions he had heard about the upcoming "Modern Warfare 2." When a viewer asked Censor how he feels about "Modern Warfare 2," Censor replied, "So, from my sources, the game's s**t. That's my sources." Censor explained, "I'm not leaking my sources, but I heard the game is s**t, and it's from sources I trust." It's plausible that Censor received reports from those at the NFL Draft playtest, as being on an esports team provides him with a network of connections.
However, Censor was quick to let viewers know that he hasn't completely given up on "Modern Warfare 2." "I'm cautiously optimistic, cause you guys know I'm always optimistic about the new CoD. I'm cautiously optimistic this year," Censor said. Although not everyone believed he was telling the truth.
Additionally, Twitter users were quick to point out that Censor doesn't have the best track record when it comes to judging unreleased "Call of Duty" titles, as many were linking a screenshot of Censor praising Vanguard before its release. Unfortunately, "Call of Duty" fans will have to wait until Activision releases a beta or more details about the game before deciding if "Modern Warfare 2" is worth their money.