The New Silent Hill Rumors Got Even More Complicated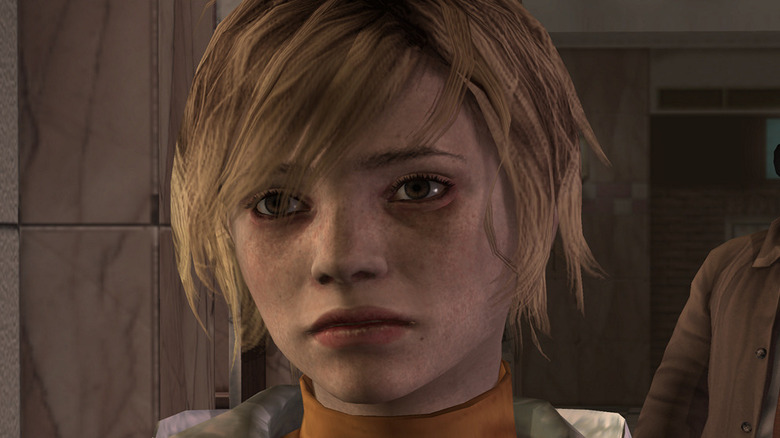 Konami
"Silent Hill" is still waiting for a comeback. Fans have been waiting for over a decade for a satisfying follow-up to the tepid "Silent Hill: Downpour" from 2012 and its spinoffs. They were supposed to get it with the "Silent Hill" game teased in "P.T.," or "playable teaser," before it was canceled during Konami and director Hideo Kojima's messy split. According to one content creator, "Silent Hill" fans might have something to look forward to, though. Konami could be working on a "Silent Hill 2" remake.  
Advertisement
The rumor comes from Nate the Hate, a gaming YouTuber known for his leaks and blunt opinions.
"Bloober Team working on Silent Hill 2 Remake. Reworked puzzles. New Endings. Timed PlayStation Console Exclusive," he wrote. In addition to these few features, he also wrote about multiple "Silent Hill" projects apparently in development, including a new mainline entry and side stories. Interestingly enough, his claim aligns with another rumor from last year about two "Silent Hill" games allegedly in the works. There was also a legit-looking "Silent Hill" leak that included photos that could be reasonably included in these so-called remakes.
"Not confirmed. Just sharing what I've heard," Nate the Hate noted at the end of his post. This is still just speculation, which he took care to highlight. However, the "Silent Hill 2" remake rumor happens to have one more important source behind it.
Advertisement
One more important source says it could happen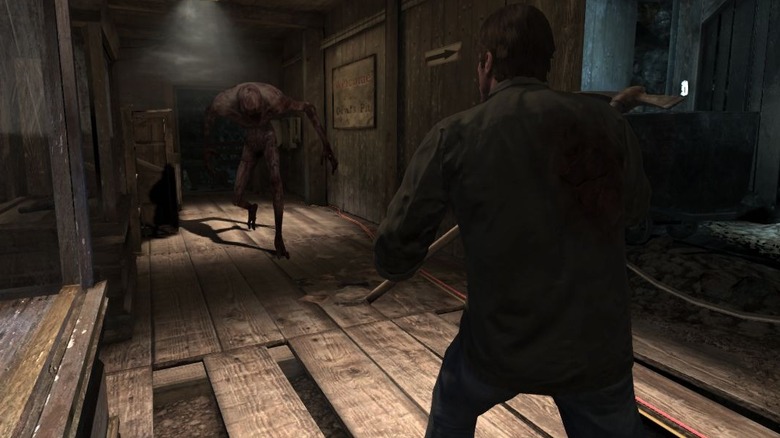 Konami
Jeff Grubb, a gaming journalist and editor at GamesBeat, seconded Nate the Hate's claim. He quote tweeted his post, saying that he heard something similar.
"This is the stuff I've heard, and it comes from multiple different sources. Not all of my sources are primary, but everything is mostly lining up. To me, the biggest indicator is the stuff I've seen lines up with Konami doing a big reveal at E3 last year before it pulled out," Grubb wrote. Konami was originally supposed to come to last year's virtual E3. However, the company pulled out because it wouldn't be ready to present "due to timing" (via Twitter).
Advertisement
Based on Grubb's account, Konami planned on revealing something big that could've been a "Silent Hill" announcement at E3. Whatever it was, it wasn't ready in time for the gathering, or the company decided that it needed major revisions before a public showing. 
"Silent Hill: Downpour" was the latest iteration of the main "Silent Hill" series from 2012. We'll need to wait for Konami's move to see if another sequel really comes to light.