The Real Reason This Team Fortress 2 Actor Is Bringing Complaints To Valve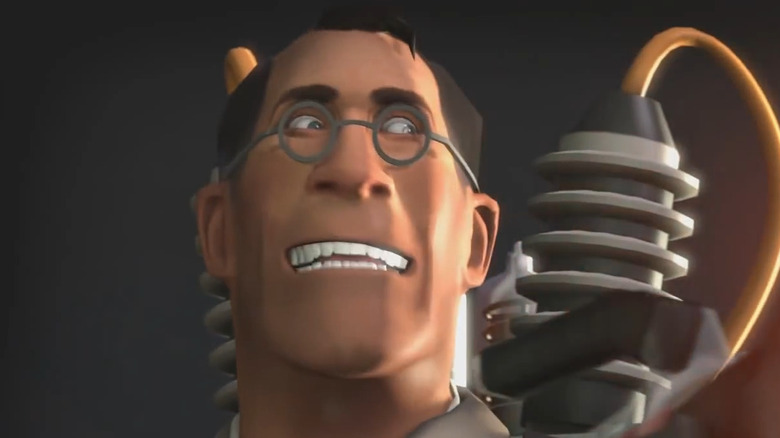 Valve
Valve is responsible for some of the best PC games of all time. It's hard to find anyone that would argue against the "Half-Life" and "Portal" series being masterpieces in single-player storytelling. Additionally, Valve's multiplayer games "Dota 2," "Counter-Strike: Global Offensive," and "Team Fortress 2" have stood the test of time, bolstering thriving communities years after their respective releases.
Unfortunately, Valve doesn't give the same amount of attention to every one of its multiplayer titles. Previously, "Team Fortress 2" players criticized Valve for abandoning the game. Aside from a copy-paste Halloween event every year, the first-person shooter hasn't received a substantial update since the "Jungle Inferno" patch in 2017. But that didn't stop players from logging on every day, as thousands of people reportedly continued to enjoy the title even without the promise of new content (via Statista).
The situation took a turn for "Team Fortress 2" in 2020 when the source code leaked. Hackers used this source code to develop bots equipped with aimbots and wallhacks. These bots were soon prevalent in almost every server, ruining many individuals' enjoyment of the game. To this day, Valve hasn't released a fix or even a statement about the issue. However, now it looks like players are getting some help to remedy the situation from a former "Team Fortress 2" voice actor.
Medic voice actor promises to speak to Valve about bot problem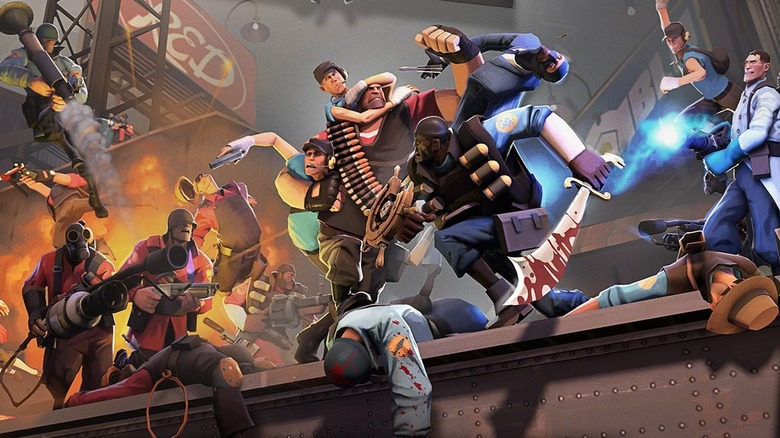 Valve
In a tweet on May 15, Robin Atkin Downes (the voice of Medic) asked if he could somehow assist with the bot issue in "Team Fortress 2." Commenters quickly urged him to contact someone at Valve who could provide a fix. Just a few hours later, the performer tweeted, "Tf2 Community! I hear you! Please understand that although I worked as an actor on the game .... I do not work for Valve. That being said, I will do what I can to help you. " Downes then assured fans that he would ask Valve about the problem sometime this week. Users praised his initiative in the responses, with one calling him a "credit to team."
Not everyone was on board with using this sort of method for potentially sparking change at Valve, however. Chet Faliszek, a former Valve employee who wrote for "Half-Life," "Portal," and "Left 4 Dead," responded to a tweet that mentioned protesting outside Valve offices to get answers. Faliszek disapproved of this course of action, saying, "Do not harass employees, voice actors, etc. Do form communities to play." He added, "The TF2 community is amazing and better than this." Despite his views, some felt a protest or similar might be their only option to get a response from Valve after years of silence.
"Team Fortress 2" fans will have to wait and see if Downes follows through on his promise to speak to his contacts at Valve. In the meantime, players can stick to smaller, community servers to avoid the bots.