Bungie Refuses To Be Silenced By Controversial Sony Policies
Sony's purchase of Bungie sent the gaming world wild when Bloomberg Reporter Jason Schreier shared the details on Twitter in late January. As Schreier described at the time, the decision marked yet studio acquisition on par with Microsoft's acquisition of Activision Blizzard. PlayStation President and CEO Jim Ryan and Bungie CEO Pete Parsons made official statements the same day on a PlayStation.Blog post, with Parsons writing about how he considered Sony a source of unconditional support in Bungie's mission to create timeless games.
Following the Supreme Court leak to overturn Roe v. Wade, Parson and company have distanced themselves from this warm outlook for the moment. Bungie's statements in the PlayStation blog post spelled out a desire to remain as an independent studio, a status reaffirmed in a different context with the ongoing discourse around abortion.
Unlike Sony's decision to donate to reproductive rights groups without revealing it, leaked by The Washington Post along with Ryan's controversially-received email to employees about respecting "differences of opinion," Bungie posted publicly about its support for reproductive rights. Later, Parson and Bungie Senior Community Manager Dylan Gafner took to Twitter to codify the company's disagreement with Sony and others that have stayed silent.
Bungie CEO and community manager speak up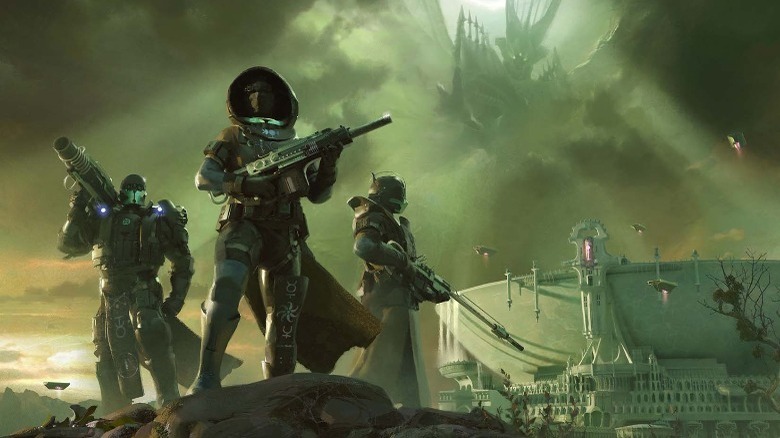 Bungie
"I admit, I'm just a CM [Community Manager] in the grand scheme," Dylan Gafner posted on Twitter in response to another user worried about Sony censoring the studio. He added, "There will never be a "muzzle" big enough to stop us from standing up for what's right."
Gafner also tweeted in the same thread about Bungie's priority to grow its "pillars and culture year over year." He said the studio believes its path is the right one in terms of both game creation and affecting the industry at large. CEO Parsons agreed with Gafner in a short reply on Twitter.
The studio's Twitter messaging that it refuses to "stick to games" alone continues its support for reproductive rights, which Bungie previously wrote about in a blog post.
"Standing up for reproductive choice and liberty is not a difficult decision to make, and Bungie remains dedicated to upholding these values," the studio wrote. It also posted links to various reproductive rights organizations, including URGE (Unite for Reproductive & Gender Equity) and In Our Own Voice.
Bungie and Sony clarified from the beginning that the studio behind the "Halo" and the "Destiny" series would remain unbound to Sony and able to produce games for non-PlayStation platforms.