This Fortnite Pro's Deleted Video Is Causing An Uproar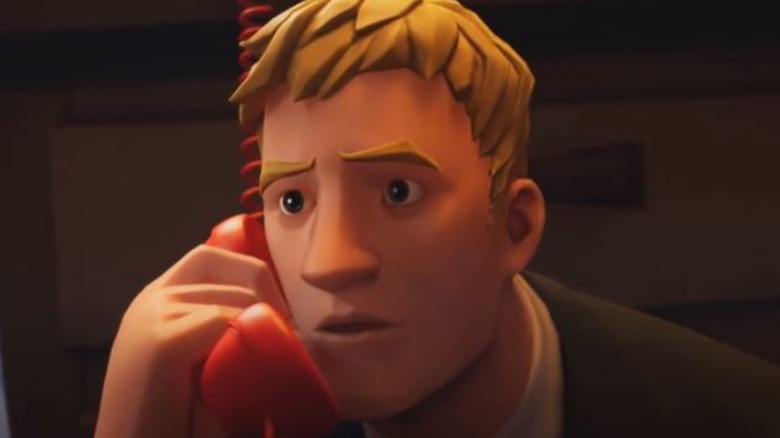 Epic Games
Epic Games has seen its fair share of past scandals regarding "Fortnite," the hit battle royale released nearly five years ago. This week, that has extended to a competitive "Fortnite" player making racially-charged statements ahead of the finals for the Fortnite Champion Series tournament.
Competitive player Sin has confirmed the authenticity of a video shared by Full Squad Gaming's Jake Lucky, one that featured Sin showing off his firearms collection and rattling off racial slurs. In a now-deleted Twitter post saved by Lucky, the competitive player also went on to defend his comments in the video, arguing that he committed no wrongdoing and did not directly threaten anyone.
Sin and his partner Acro placed 25th out of 50 total teams present in the qualifying round for the North America East arm of the tournament. Epic Games set the finals for the tournament to occur on May 29, which will feature advancing teams competing for an "FNCS Champion Seeker" In-Game Cosmetic Outfit (per Epic Games). Depending on how the "Fortnite" producer responds to Sin's comments, his team's placement may not last.
Competive player makes racist comments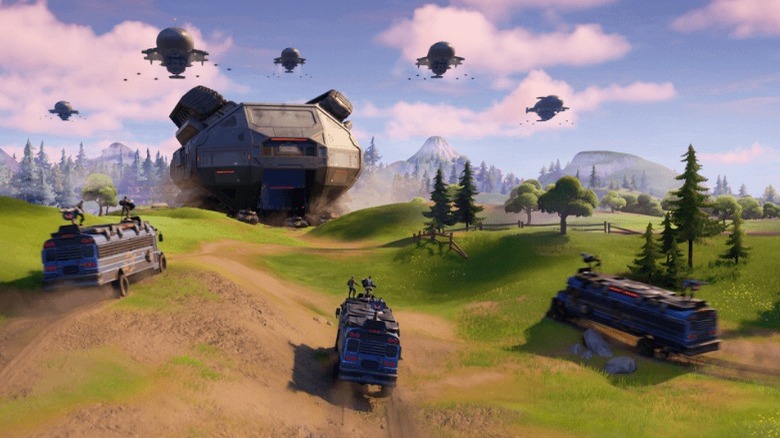 Epic Games
Jake Lucky slammed the video of Sin's comments on Twitter, describing it as "actually insane" that such people exist in the eSports arena. Since the video began making the rounds online, fans have called for an investigation into the matter. Meanwhile, Sin has apparently maintained his innocence — and taken down his Twitter account.
Epic Games has not yet responded to the outcry. However, Sin's Duos partner, Acro, made it clear on Twitter that he believes the company should disqualify them both from play. "I deserved this and got it taken from me because my team mate did something reckless," Acro said. "I know the things he said are disgusting." In a separate Twitter post, Acro promised he will "never be associating with [Sin] again."
Unfortunately, toxic behavior like this has proven all-too common in modern gaming communities. The studio behind "Dead By Daylight" faced a disturbing controversy regarding the use of "Texas Chainsaw Massacre" face-mask cosmetics in racist attacks on Black streamers playing the game. Behavior Interactive responded by removing the source of the problem: the masks themselves. "Fortnite" fans watching the North America East tournament will have to wait to see if Epic Games responds in kind by removing Sin from the bracket.