Why Modern Warfare 2's Last-Gen Release Has Fans Divided
Activision
The original "Call of Duty 4: Modern Warfare" from 2007 revolutionized the series, becoming a fan favorite and the most profitable game of that year at over 7 million copies sold (via Eurogamer). Following several iterations of the brand, developer Infinity Ward has set expectations for a blockbuster follow-up to 2019's hit reimagining of "Modern Warfare," delivering a sweeping cinematic teaser and the touted return of Simon "Ghost" Riley, Captain John Price, and the rest of the Task Force 141 squad.
Advertisement
Some fans have expressed reservations about "Call of Duty: Modern Warfare 2" ahead of its late October release. The current discourse around the upcoming game has centered on disagreements over whether Activision should release the entry for the previous generation of consoles as well as PS5 and Xbox Series X|S. Several users took to Reddit to debate whether launching "Modern Warfare 2" for PS4 and Xbox One will compromise the current-gen console versions or if the move would simply allow more people to get in on the action.
Should Modern Warfare 2 release for last-gen consoles?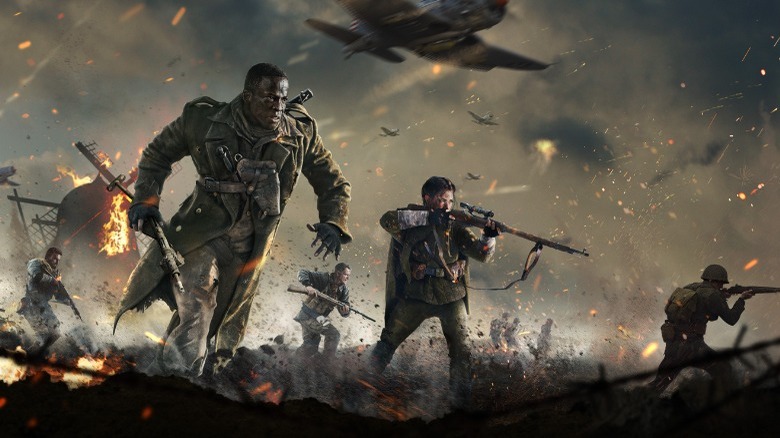 Activision
The Reddit thread's creator advocated for Infinity Ward to use a "separate server" for last-gen console versions, fearing graphics and gameplay would suffer from the need to scale the title down. "'MW2' is one of the most beloved games in the series," the Redditor said, before addressing those without a current system. "Get a new console it's been two years." User CatMan21x agreed, arguing that fans can simply play the previous games if they lack the new hardware.
Advertisement
Some who disagreed with the original poster brought up the continued lack of access to PlayStation 5 and Xbox Series X. "The chip shortage/pandemic combined with scalpers have created a problem we never have faced before," said LegionOfGrixis. The user suggested this could be the reasoning behind releasing "Warzone 2" and "Modern Warfare 2" for older consoles. In a similar vein, others recognized the need for the company to target its most vibrant market to make enough money. "You must also bear in mind that PS4/XBO still is the majority of the console userbase," RenSoAbrupt claimed.
Neither Infinity Ward nor Activision have specified which platforms will support "Call of Duty: Modern Warfare 2." Gamers may have nothing to worry about depending on how the team executes a dual-generation release, but the developers probably want to avoid a repeat of last year's flop, "Call of Duty: Vanguard."
Advertisement