MrBeast And Gordon Ramsay's Collab Has Fans Going Wild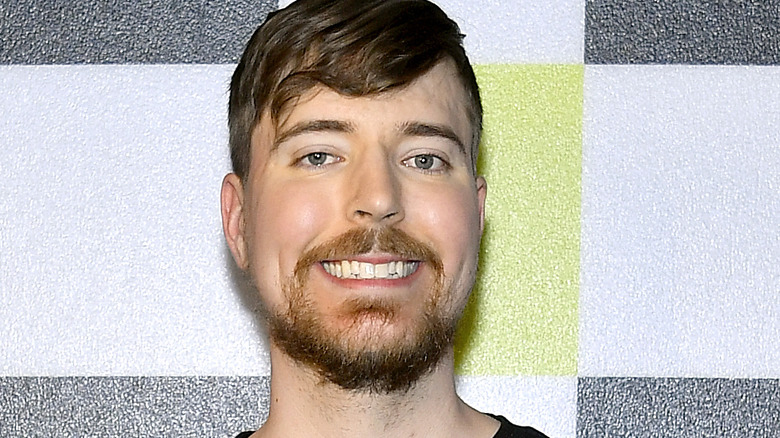 Roy Rochlin/Getty Images
After the runaway success that was MrBeast's recreation of the TV series "Squid Game," it seems like the YouTube creator is looking to recreate a movie next, this time with a special guest star. MrBeast is best known for making YouTube videos that cost a ton of money, which is either given away to the winner of challenges or used to create massive experiences for participants. One of his most popular videos of all time is the "Squid Game" recreation, which was so popular that the content creators who helped build the sets also had multimillion-view videos from the project. Now, MrBeast has set his sights on a new challenge, and he has brought in some star power for the project.
Advertisement
MrBeast's next big undertaking is a recreation of "Willy Wonka and the Chocolate Factory" — which will feature celebrity chef Gordon Ramsay. Of course, Ramsay is best known for his work on shows such as "Hell's Kitchen" and "MasterChef," which seems to make him the perfect fit for MrBeast's next big swing. 
"In our recreation of Willy Wonka's chocolate factory we have Gordon Ramsay, a chocolate waterfall/river, and a custom built warehouse full of candy challenges to decide who wins it," MrBeast said in a tweet. Accompanying the tweet was a photo of Ramsay and MrBeast, with MrBeast decked out in full Wonka attire. And although the video hasn't come out just yet, fans are already pretty stoked for the upcoming collab.
Advertisement
Fans are excited for the Willy Wonka video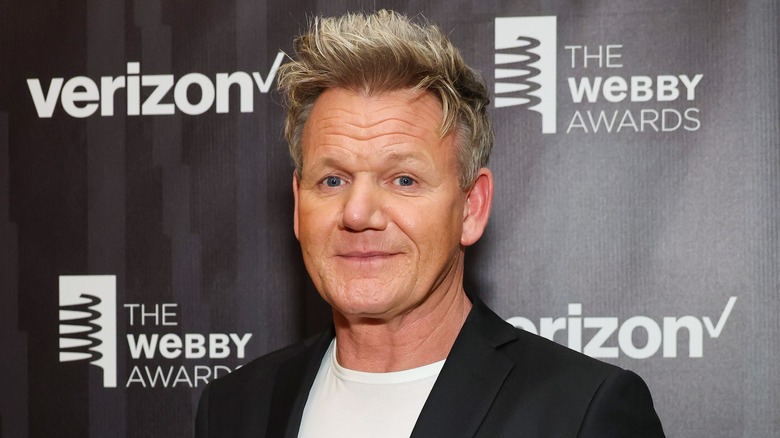 Mike Coppola/Getty Images
While Ramsay's role in the video is unclear, one fan asked MrBeast why he needed Ramsay for the video. MrBeast cryptically replied that it will make sense when the video is released. Another fan replied to the tweet, asking if this video was going to be bigger than the "Squid Game" video, showing that the hype is already growing.
Advertisement
It seems like fans are pretty excited for a "Willy Wonka" challenge video featuring Gordon Ramsay, however nobody seems as excited as MrBeast's friend and fellow YouTuber, Karl Jacobs. In response to MrBeast's announcement, Jacobs wrote, "Jimmy got Gordon Ramsey which indirectly was for me ... you guys have to watch this video to thank him please." Jacobs also tweeted out a set of photos in which he and Ramsay recreated the famous "idiot sandwich" bit from Ramsay's 2015 appearance on "The Late Late Show with James Corden."
While this "Willy Wonka" video will have to take a few more liberties than the "Squid Game" video to include challenges, it seems like MrBeast is aiming to outdo himself once again. MrBeast has not said when the video will be released, so fans will need to keep waiting to see the chocolate factory in action.
Advertisement