Does Diablo Immortal Have Controller Support?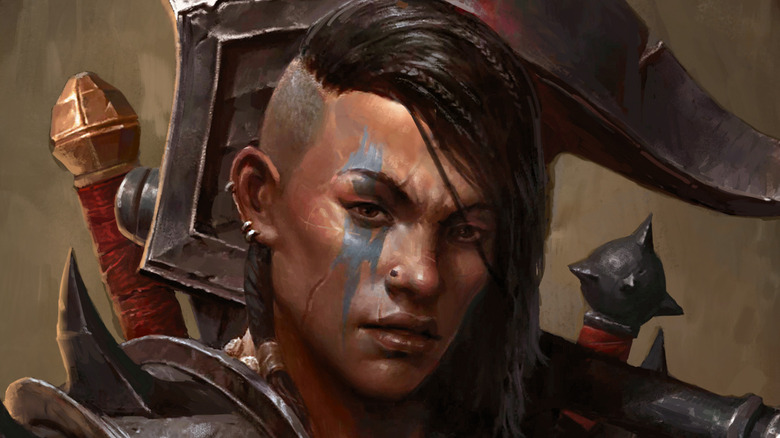 Blizzard Entertainment
Playing a complex isometric RPG like "Diablo" on a mobile device with a touchscreen might sound like a nightmare, but "Diablo Immortal" seems to have pulled it off. The mobile installment of the long-running franchise offers intuitive controls in a twin-stick style scheme that doesn't hamper the real-time action, avoiding the pitfalls of clunky touchscreen inputs that many other mobile games suffer from. While it's certainly not as responsive or precise as traditional PC control schemes, critics are saying that "Diablo Immortal" plays like a true "Diablo" experience, neatly compacted for ease of play. 
Advertisement
That said, any mobile game would benefit from having an external control scheme that lets players see the entire screen at all times, not to mention bypassing touch response issues that can arise with various phone models that are less than optimal for long periods of play. "Diablo Immortal" is no exception. With the fast-paced gameplay and complex gear management, players will undoubtedly be asking: Does "Diablo Immortal" have controller support?
Enough options to tailor Diablo Immortal to your perfect control scheme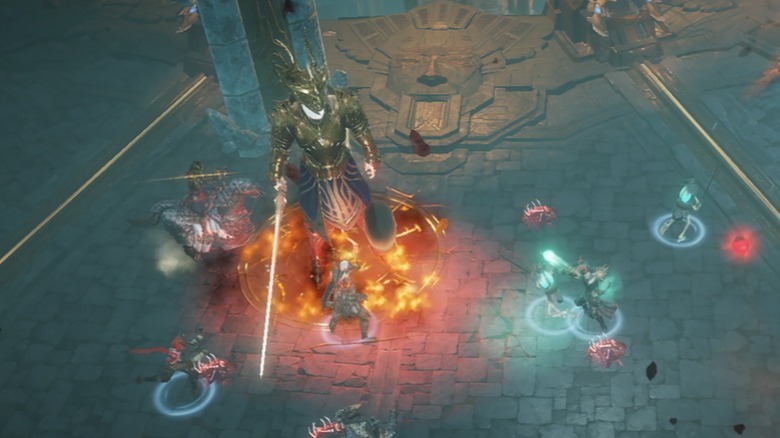 Blizzard Entertainment
The good news is that both the mobile and PC versions of "Diablo Immortal" offer full controller support. And there's no need to spend time breaking yourself into an unfamiliar control scheme, either, as all the buttons are completely and individually re-mappable in the "Controller" tab of the game's settings menu. The game supports most of the mainstream controllers available on the market (via Dexerto), which includes all the Xbox and Playstation controllers that are currently supported by Microsoft and Sony: 
Advertisement
Sony DualShock 4
Sony DualSense
Xbox One Controller
Xbox Series X/S Controller
Xbox Elite Controller Series 2
Xbox Adaptive Controller
In addition, the PC version supports the DualShock 3, the Nintendo Switch Joy-Cons and Pro Controller, and the Logitech Gamepad F510 and F710. The Android and iOS versions have slightly different lists of supported controllers, but seem to support options and alternatives from some of the best-known mobile controllers and other third party products:
Android
Razer Kishi
SteelSeries Stratus Duo
8bitdo SN30 Pro Controller
iOS
Razer Kishi
SteelSeries Nimbus
Rotor Riot Controller
Backbone One Controller
If your preferred controller isn't on this list, don't lose hope just yet. Blizzard is sure to be adding to the list as it continues to work on the game.