Diablo Immortal: How To Hide Chat Box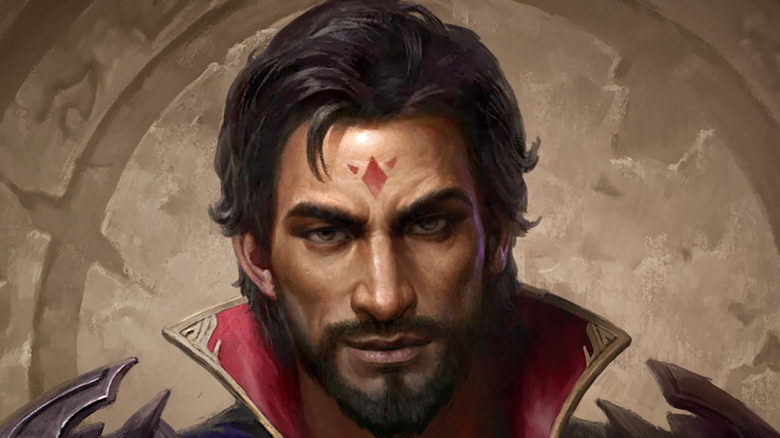 Blizzard Entertainment, Inc
When it comes to MMORPGs, the "massively multiplayer" aspect can make or break the experience. Both online and offline, large groups of people gathered in communal spaces often lead to outbursts and difficult situations. Harassment, unwanted sales pitches, or strangers doing even stranger things in public may lead you to throw in the towel on socializing or multiplayer games altogether.
Thankfully, most MMOs allow users to configure the chat boxes and filter out unwanted noise. "Diablo Immortal" is no exception. Despite being a primarily mobile title, it boasts impressive cross-play and multiplayer support that feels more like a full "Diablo" installment than a handheld offshoot. Given the critical praise and rising popularity of the entry, the option to filter multiplayer chat is more essential than ever. Here's how to customize or hide the chat box in "Diablo Immortal."
Managing the chat box and voice memos in Diablo Immortal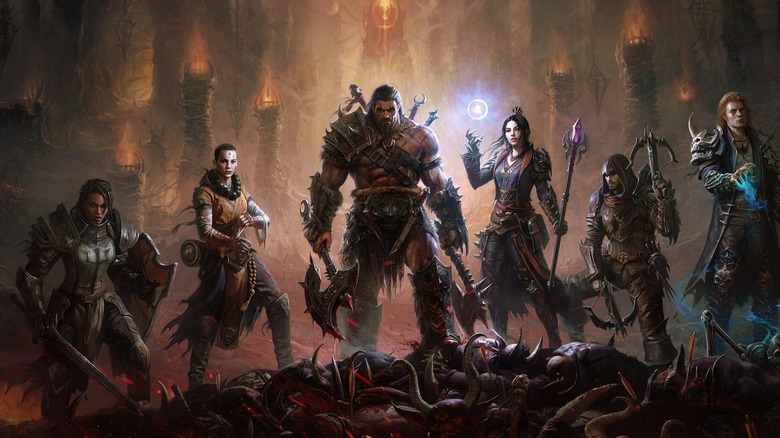 Blizzard Entertainment, Inc
"Diablo Immortal" lets you alter chat filters in the Chat tab under the Settings menu, offering a full list of the different channels to tick or untick. From the start, you'll probably want to untick World and Zone to get rid of excess chatter in public areas. Channels like Party and Warband are pretty essential for coordinating, and My Log is useful in helping you keep track of in-game progress. However, if you're looking for a smooth, entirely single-player experience, or have all the communication channels you need in external platforms and want a cleaner UI, unticking all the channels will get rid of the chat box.
You can also configure the autoplay settings for voice memos in the same menu, which will help reduce audio clutter as well as visual. As with the chat settings, you can tick and untick as you desire or disable the feature entirely for a quieter experience. Kudos to Blizzard for upping its accessibility game: Between these options, chat box resizing, complete controller input customizability, and built-in speech-to-text/text-to-speech functions, "Diablo Immortal" is shaping up to be a pretty enjoyable entry regardless of your audiovisual needs and preferences.