This Small Detail May Connect The Resident Evil 4 Remake And Village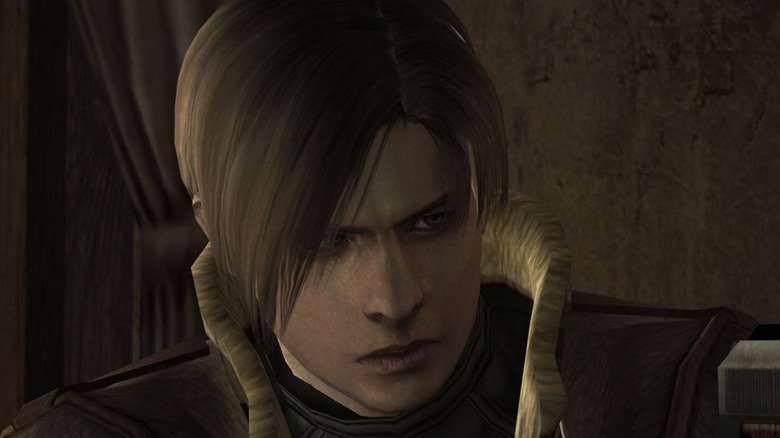 Capcom
Announced at PlayStation's June 2 State of Play event, the remake of "Resident Evil 4" has been met with much fanfare due to the game being a more modern take on one of the best "Resident Evil" games. The remake's announcement came well after one of the game's original voice actors accidentally leaked its development, ending months of speculation. Predictably, the official reveal trailer for the "Resident Evil 4" remake has taken the internet by storm, racking up over 2 million views on PlayStation's YouTube channel. And in typical gamer fashion, people have been sweeping the trailer with a fine-tooth comb looking for any surprises the game may have in store.
Advertisement
For the most part, the "Resident Evil 4" remake seems to be skewing quite true to the original, as it should be. But seeing as this is a remake from the ground up, there is room for Capcom to change or otherwise reevaluate certain elements of the original game's plot, especially to better fit in with its future titles. The trailer reveals as much, saying the storyline will be "reimagined." And sure enough, one such possible connection that wasn't in the original "Resident Evil 4" has been pointed out by one perceptive observer, which could serve as a link between the remake and "Resident Evil Village."
A user on Reddit has noticed a possible connection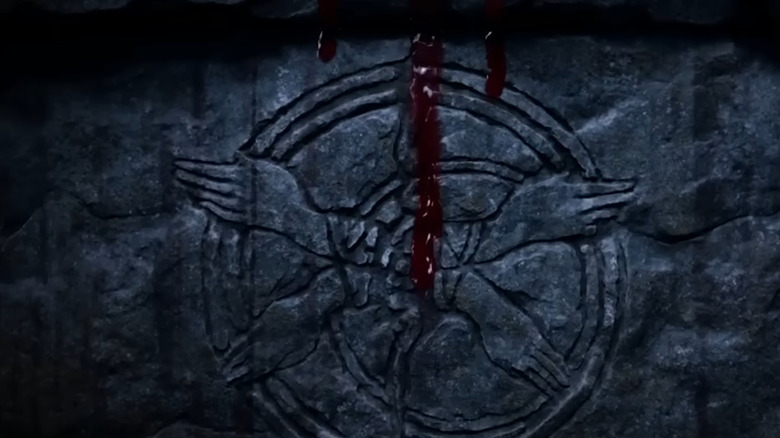 Capcom
Roughly a minute and a half into the reveal trailer for "Resident Evil 4", a blood-soaked crest is seen embedded on a wall is shown as one of the game's characters — presumably Osmund Saddler — says "you will receive our most sacred body." 
Advertisement
On Reddit, user u/kaijumediajames noticed this crest's striking resemblance to the one used by the antagonistic Four Houses in "Resident Evil Village," alluding to a possible retcon which could connect that game's events to the ones seen in "Resident Evil 4." Better yet, responses to the post seem to be in agreement. "Totally the same symbol," u/TimAllenAMA responded. "I'd wager we'll see some kind of connection to pre-Village Mother [Miranda]."
Towards the end of "Resident Evil Village," connections are made between Mother Miranda — the head of the Four Houses — and Oswald E. Spencer, one of the founders of the Umbrella Corporation and one of the creators of the virus in earlier "Resident Evil" titles. Further expansion upon this premise and more specific connections between the games could greatly strengthen the franchise's lore, but fans will just have to wait and see if this design leads to any closer ties.
Advertisement