Summer Game Fest Might Not Be What You Think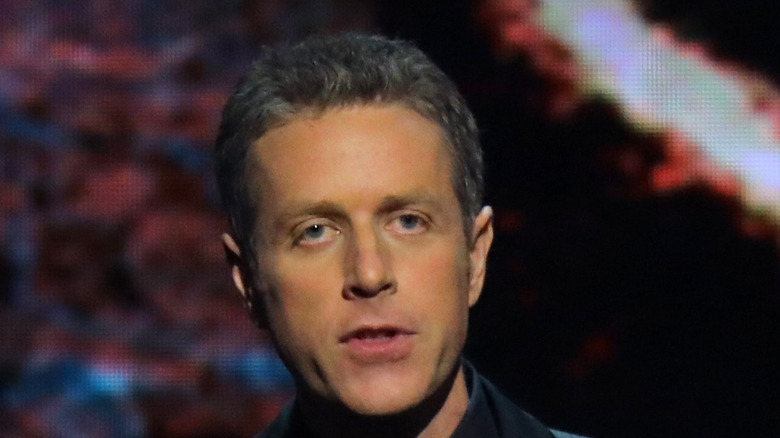 Jc Olivera/Getty Images
Fans and news outlets have speculated endlessly about potential debuts and updates that might appear at the 2022 Summer Game Fest, the multi-day gaming event that began in 2020. Last year's festival set the stage with the reveals of titles like "Death Stranding: Director's Cut" and gameplay footage for entries such as the long-awaited "Elden Ring." However, viewers should not expect as many new project reveals during the 2022 showcase according to host and video game journalist Geoff Keighley.
Players will hear from the usual big names, including PlayStation, Xbox, Bethesda, and others. Keighley put together a short trailer to hype up some of the featured games. The sequence promises more information for several major entries already known to fans, such as "Elden Ring," "Horizon: Forbidden West," "Sonic Frontiers," and "Street Fighter 6." But Keighley told gamers not to count on any "megaton shocks" on the level of The Game Awards in a separate Twitter Spaces session (via VGC). "We're doing some good stuff for you, but definitely manage your expectations," Keighley warned.
Summer Game Fest to center on updates for announced titles
Keighley cited gameplay showcases for "The Callisto Protocol" and "Call of Duty: Modern Warfare 2" as examples of what to expect at the Summer Game Fest, plus fresh footage of upcoming titles like "Cuphead: The Delicious Last Course" and "Gotham Knights." "We've got a couple of new game announcements in the show and hopefully some surprises if everything holds," Keighley said. The host went on to reference hearing about wild rumors of new games debuting at the event, telling viewers to look at what they see online with skepticism.
Keighley also stated that Microsoft likely plans to withhold major announcements for a future exclusive event. Despite this, the show host felt gamers would still find a great deal to look forward to. "There are lots of games that have been announced that we haven't seen stuff on," the journalist said. He pointed to "Elden Ring," previously unveiled at E3 2019, as proof that games known to players can still generate hype through new footage.
The kickoff show for Summer Game Fest 2022 begins at 2 p.m. EDT on June 9, with Keighley uncertain of the exact duration but predicting the segment could last between 1.5 to 2 hours. The festival runs through June 13 with the Capcom Showcase as the final advertised event. Viewers can tune into the various live streams through Twitch, YouTube, Facebook, Twitter, and other popular streaming services.