Call Of Duty: Modern Warfare 2 Vault Edition: What's Included?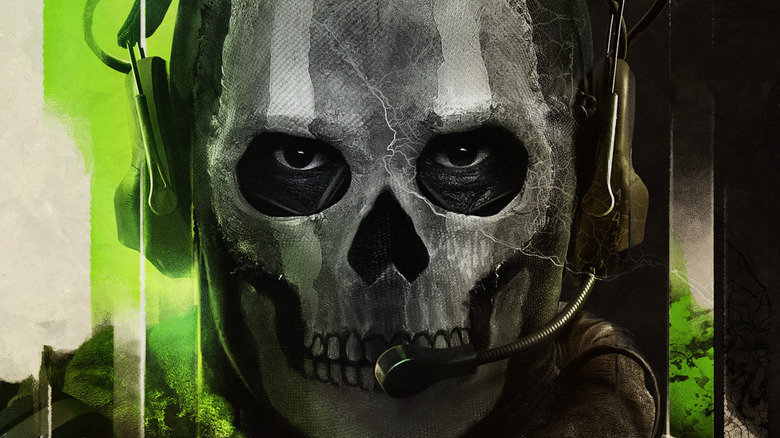 Activision
Preorders are now available for "Call of Duty: Modern Warfare 2," the highly anticipated sequel to the franchise's best-selling "Call of Duty: Modern Warfare." The game releases on October 28, 2022, for the Playstation 4, Playstation 5, Xbox One, Xbox Series X|S, and PC through Steam and Battle.net. 
Advertisement
You can buy the standard edition in a flexible "Cross-Gen Bundle" selling for $69.99 (or your regional equivalent). This digital copy contains the base game and will be playable across the two generations of the console series you purchase the game for. Physical copies will be available at select retailers as well, separated into one cross-gen copy for the Xbox consoles, a forward-compatible cross-gen copy for the PS4, and a next-generation version (without backwards compatibility) for the PS5. The "PC Standard Edition," on the other hand, is only available digitally, but will contain everything offered in the console versions. 
All standard editions across platforms are listed at the same price and all preorders, regardless of edition or version, will also include access to the early beta and un-announced preorder bonuses that will be revealed at a later date. The "Vault Edition" is listed at $99.99 and offers everything available in the standard edition as well as a host of edition-exclusive digital bonuses like weapon packs, EXP boosts, and more.
Advertisement
What Does Call of Duty: Modern Warfare 2 Vault Edition Include?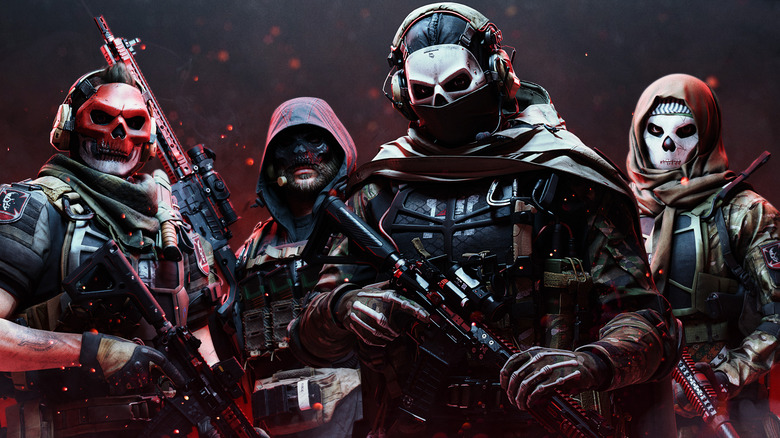 Activision
For an additional $30, the "Vault Edition" comes with exclusive cosmetics, gameplay bonuses, and free content for other "Call of Duty" titles. According to the official website, here's what players can expect:
Advertisement
The Red Team 141 Operator Pack, which includes four new Operators for the Multiplayer mode in custom cosmetics based on the signature look of series veteran character Sam "Ghost" Riley. Ghost himself is included in the exclusive lineup consisting of major characters from "Modern Warfare": Farah Karim, Johnny "Soap" McTavish, and John Price.
The FJX Cinder Weapon Vault, which contains "the right tools for the toughest missions," per the official website. The developers will be releasing details on the exact contents closer to the game's release.
A one-season Battle Pass with 50 Tier Skips, which will give players a head start on unlocking weapon blueprints and operator skins. If purchased after the first season of "Modern Warfare 2" is over, the Battle Pass and skips will apply to the current season at the time of registration.
The Ghost Legacy Pack, which contains 12 Operator skins for Ghost in "Warzone" and the 2019 "Modern Warfare," as well as 10 weapon blueprints from the M4A1 assault rifle family. These items are unlocked upon preorder and can be used right away, and will be accompanied by additional "instant-unlock" bonuses for "Warzone" to be announced at a future date. Additionally, all preorder customers of the standard edition will also be receiving the contents at some point after release.
Details, caveats, and extras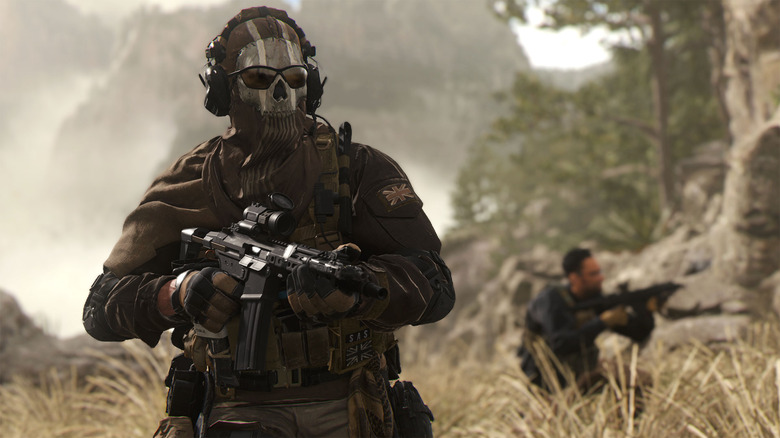 Activision
There are a few catches here, though: The Ghost Legacy Pack is downloaded separately from "Modern Warfare 2" and must be redeemed before October 28, 2023. You must have purchased and installed "Modern Warfare" and/or "Warzone" in order to redeem the Ghost Legacy Pack, which means that players who preorder "Modern Warfare 2" through Steam will not have access to its contents, as the two previous titles are not available on that platform.
Advertisement
Luckily, the official FAQ claims that at some later date, preorder and "Vault Edition" customers will be able to access the content, regardless of platform — so long as the relevant games are linked to the same Activision account. Steam users will just have to sit tight and wait for more announcements on when this will be.
It's also worth noting that only the purchases of the "Vault Edition" through the in-game storefronts of "Call of Duty: Warzone," "Vanguard," "Black ops Cold War," or "Modern Warfare" will come with the In-Game Store bonus of 10 hours worth of Double XP Tokens and Double Weapon XP tokens each. These tokens can be used right away on launch or saved for use in the new "Warzone 2.0" slated for release in late 2022. If you're looking to get a head start on all of the upcoming "Call of Duty" content, you'd better make sure to place your order through one of the listed titles for that extra boost.
Advertisement