Elden Ring Official Strategy Guide: What's Included?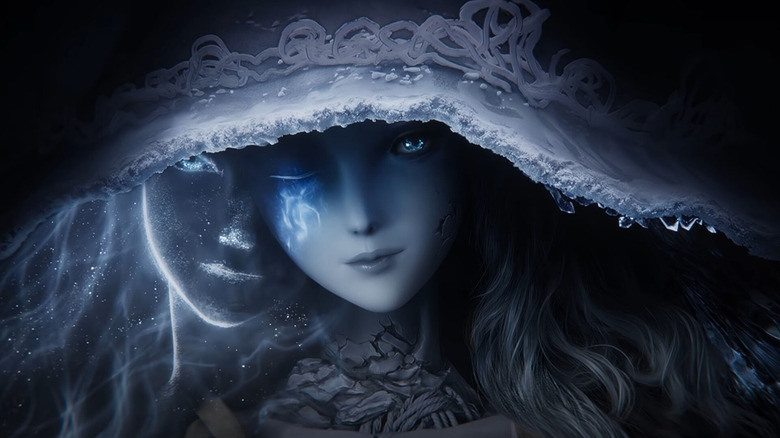 Bandai Namco
If you missed out on snagging the collector's edition of "Elden Ring" ahead of launch, don't worry, there is another chance for you to get your hands on some physical "Elden Ring" items. Those items come in the form of two massive strategy guides, with each volume providing an intense amount of information about the game. If you think you don't need a strategy guide, understand this isn't just a walkthrough, it's a book with art and maps, all detailing "Elden Ring."
"Elden Ring" has a deep mythology covering a variety of characters. Plus, "Elden Ring" was supposed to have an in-game lore book for its creatures, but the feature was ultimately cut. Volume 2 focuses on the creatures of the Lands Between, so it should fill that gap. Volume 1 releases on July 29, while Volume 2 releases on September 30. Here's what you can expect from both parts of the "Elden Ring" Official Strategy Guide.
What does Elden Ring Official Strategy Guide Volume 1 include?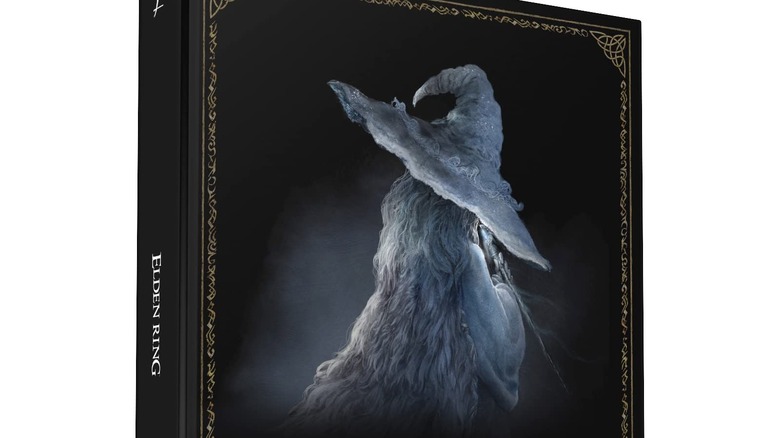 Future Press/Bandai Namco
"Elden Ring" Official Strategy Guide Vol 1: The Lands Between is a $50 hardcover book filled with maps and details about the Lands Between. It includes over 100 detailed maps and 500 pages, so every inch of the game is covered. It also details all of the game's NPCs and covers many of the game's elements, so you can become the best Tarnished you can be. Vol. 1 will include:
In-depth explanations and data for all of the gameplay elements and mechanics featured in the game.
Maps of the entire Lands Between with high-level views of progression toward the game's multiple endings and streamlined paths that highlight the places and details you're most likely to miss.
The Dungeon Guide chapter places the focus on the game's huge, labyrinthine dungeons, using ultra-detailed cartography to chart their every secret.
NPC Guide Chapter includes the entire cast of NPCs across the Lands Between, detailing every single part of their individual quests. It also includes all of their key dialogue, so you won't need to remember what they said 40 hours after they said it.
A dedicated lore section meant to provide details about the game's story, as well as stats and other information straight from the developers.
While the strategy guide won't be providing you with any in-game items, it does pull double duty as the perfect companion piece to playing "Elden Ring" and as a gorgeous art book.
What Does Elden Ring Official Strategy Guide Volume 2 include?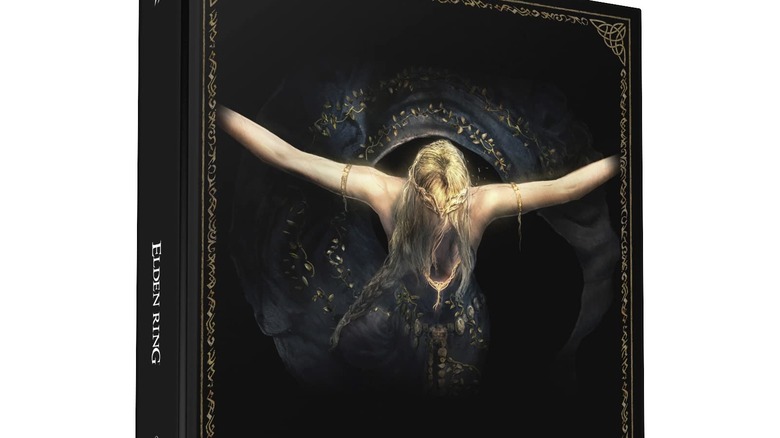 Future Press/Bandai Namco
"Elden Ring" Official Strategy Guide Vol 2: Shards of the Shattering is also a $50 hard-cover book, this one covering combat and enemies in "Elden Ring." Also coming in over 500 pages, Vol. 2 provides an in-depth look at the combat systems, as well as a complete catalog of the weapons and beasts in "Elden Ring." It will provide:
In-depth battle primer, fully explaining how every aspect of "Elden Ring's" combat works. Every build and weapon type is covered, so you can become a master of combat, at least from a knowledge perspective.
The Bestiary covers every enemy and creature in the Lands Between. Not only are these enemies broken down in fine detail, but the guide provides strategies that aren't dependent on certain weapons or items.
The Armaments section catalogs every weapon, spell, armor, and special ability in "Elden Ring." Each section provides stats for every upgrade level, so making the perfect build has never been easier.
Hidetaka Miyazaki also provided an exclusive interview for Volume 2. The description doesn't give away any details, but it's likely to include some previously unknown information and insights.
Just like Vol. 1, Vol 2. doesn't provide any in-game items or help, instead providing you with as much knowledge as possible to help you conquer the Lands Between.