The Tragic Death Of Pokémon Voice Actor Billy Kametz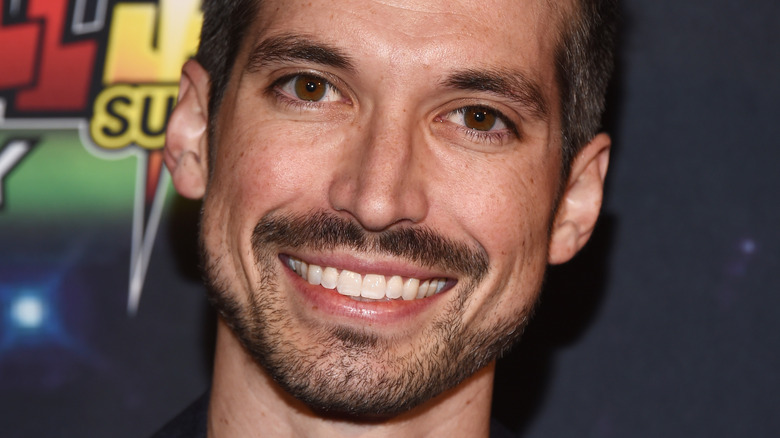 Amanda Edwards/Getty Images
Voice actor Billy Kametz, known for his roles as Ren in "Pokémon," Josuke Higashikata in "JoJo's Bizarre Adventure," and Ferdinand von Aegir in "Fire Emblem," has died at age 35 of stage 4 colon cancer. 
Advertisement
Sharing the news via a GoFundMe page created to support Kametz through his cancer treatment, A. Jinnie McManus wrote, "This isn't the update I wanted to write. Billy left us earlier this week. I ask that you forgive the slightly delayed update as we worked to notify loved ones first." As part of the post, McManus included the official obituary for Kametz. In addition to a brief summary of his life and work, the obituary read, "Anyone who has met Billy will tell you he is one of the most sincere, humble and loving people they have ever met. His infectious personality and smile always lit up a room with so much joy and happiness. Billy always left a positive impression on anyone he came in contact with."
Advertisement
Billy Kametz remained optimistic throughout his disease
On April 26 of this year, Kametz uploaded a video to his YouTube channel in which he spoke about his health conditions. He describes the processes he went through consulting different doctors and health professionals as well as the symptoms that he experienced before seeking medical help. 
Advertisement
Throughout the segment, Kametz speaks with an upbeat and optimistic tone despite the harrowing descriptions of his health situation. In his own words, "I'm staying really positive, and that's the biggest reason that I wanted to make this video." Clearly passionate about his work based his kindly-worded health update and regular Instagram posts celebrating the characters and franchises he was able to work on, Kametz continues with an indomitable spirit, saying, "I just want to let you guys know that I'm not going to quit. I'm not going to stop fighting, and I'm gonna get through this."
In the final part of McManus' post, she pointed out that Kametz and his family were incredibly grateful for all of the support they received. A link was also provided where those who are able and willing can make a contribution in Kametz' name to the Colon Cancer Coalition. On June 24, "Fire Emblem Warriors: Three Hopes" will launch on the Nintendo Switch and Kametz work as Ferdinand von Aegir will act as his final contribution to voice acting.
Advertisement