Cuphead Boss Has A Surprising View On Delays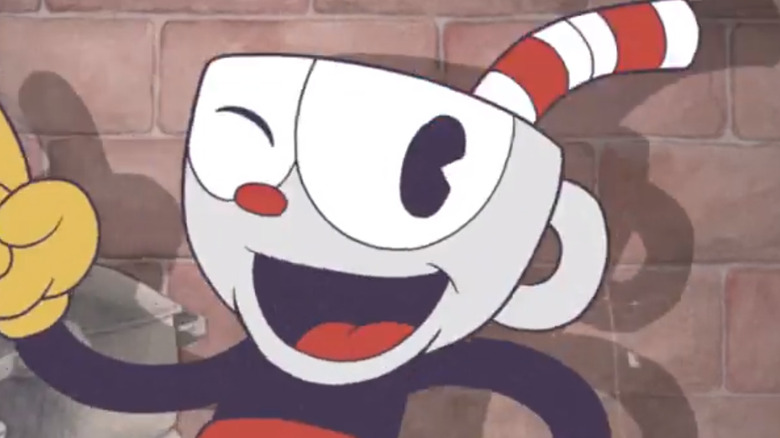 Studio MDHR
Studio MDHR is no stranger to delays. Both "Cuphead" and its upcoming DLC "Cuphead: The Delicious Last Course" suffered multiple delays and combined took nearly 10 years to release. The original announcement for "Cuphead" was in 2013, with a 2014 release window, but didn't launch until 2017. "The Delicious Last Course" following a similar path of getting delayed. Now, with "The Delicious Last Course" releasing at the end of June and the project nearly complete, one of the studio heads at StudioMDHR has made the team's feelings about delays pretty clear.
Advertisement
In an interview with IGN, Studio MDHR director Maja Moldenhauer said that the team doesn't especially worry about delays. Moldenhauer said their focus was on keeping the team happy and healthy during development, particularly during the global pandemic. "If we're going to risk it all, it's going to be a company that we're proud of," Moldenhauer said.. "It's going to be a company that is all the things, an amalgamation of all the things we've always ever wanted. Respect for each other, love and support."
While it's clear Moldenhauer wanted to have a great work environment for the team, there was another, more business-focused aspect that the studio had to consider.
2D hand animators are hard to find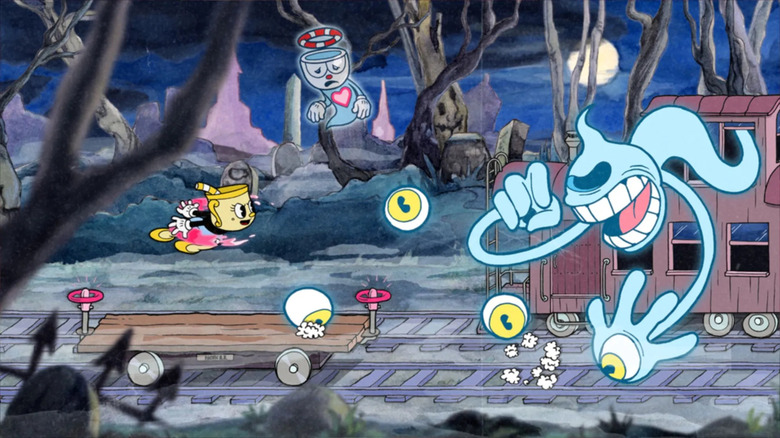 Studio MDHR
As digital animation has become more popular, largely due to the increased speed and cheaper cost, the number of skilled 2D hand animators has decreased. Since "Cuphead" and "Delicious Last Course" are both projects that were drawn by hand, it required a consistent animation team. At its peak, Studio MDHR had 18 developers total, with six of them being animators. As Moldenhauer put it, it's easier to keep talented people long-term than look for replacements.
Advertisement
"It's hard to find people," Moldenhauer says. "Mental health needed to be at the forefront, taking the space and time that you needed, especially over the last two years. We're like, 'If it takes longer for the game to come out, it takes longer. Who cares?'"
Considering the number of environments and boss fights the team made for "Cuphead," with even more coming in "Delicious Last Course," it's understandable that the studio's focus would be on keeping animators happy. Having to onboard new animators or work with a smaller team would have caused the game to be delayed anyway. Moldenhauer also explained that for MDHR, the project has always been about "art for art's sake," rather than focusing on numbers or bottom lines. Instead, the joy comes from seeing the project coming together and putting it out into the world for people to see and play.
Advertisement