The Real Reason Xbox Controllers Are Hard To Buy Right Now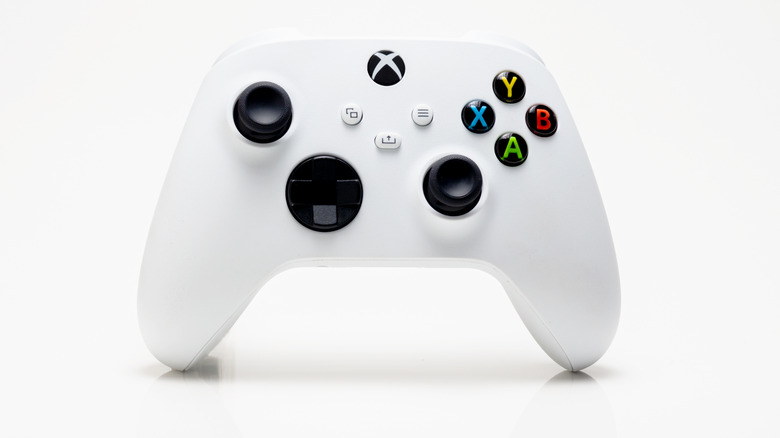 marciocarvalhofotografia/Shutterstock
It's been hard being a gamer in need of a hardware upgrade these past few years. PlayStation 5s are perpetually out of stock, and graphics cards are reselling for exorbitant amounts of money (per TechRadar). And now, more recently, Xbox controllers are harder to come by. Although US and Canadian residents haven't had too much trouble picking up an Xbox Controller (consoles are another story), European users have reported (per ResetEra forums) the controllers being out of stock across the continent. Moreover, gamers have complained on the Microsoft Forums that they can't even pick one up on the official Microsoft Store.
Unsurprisingly, this is a problem for many, as players especially want to get ahold of the new Xbox Elite Series 2 controller. But even the regular Xbox One controllers are out of stock, so gamers with faulty controllers or those who want to pick up a controller for some couch coop are out of luck. Thankfully, a Microsoft spokesperson recently broke their silence and cleared up some confusion surrounding the scarcity of Xbox controllers.
Supply shortages continue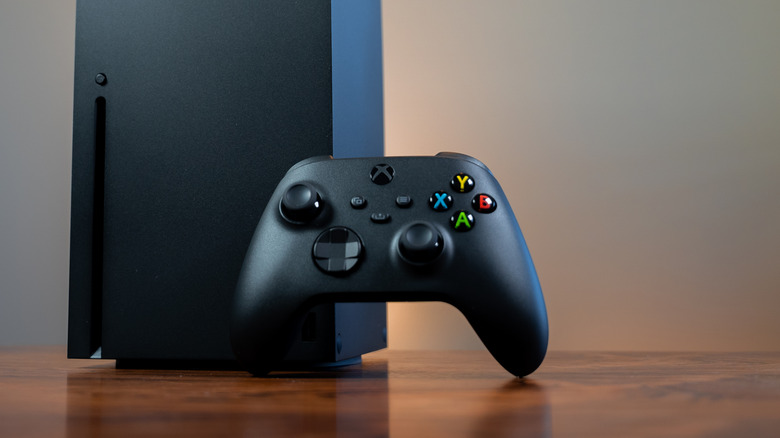 Alex Van Aken/Shutterstock
On June 21, VGC reached out to Microsoft inquiring about the controller shortages in Europe. First, Microsoft's spokesperson acknowledged the issue by telling VGC, "We know it may be hard finding Xbox Wireless Controllers right now due to supply disruptions." However, the spokesperson did not detail the specifics of the supply disruptions, so it's impossible to know when the issue will be resolved.
Additionally, the Microsoft spokesperson assured gamers, "We're working as fast as possible with our manufacturing and retail partners to improve this," and told gamers to check their local retailers for availability. In the meantime, Xbox owners can order a customized Xbox controller via the Design Lab, as it promises delivery within 28 days of ordering. Gamers can also try their luck at picking up a controller from a third-party reseller, but the prices of those have likewise skyrocketed following the supply shortages.