The Real Reason Bungie Is Suing This YouTuber For $7.6 Million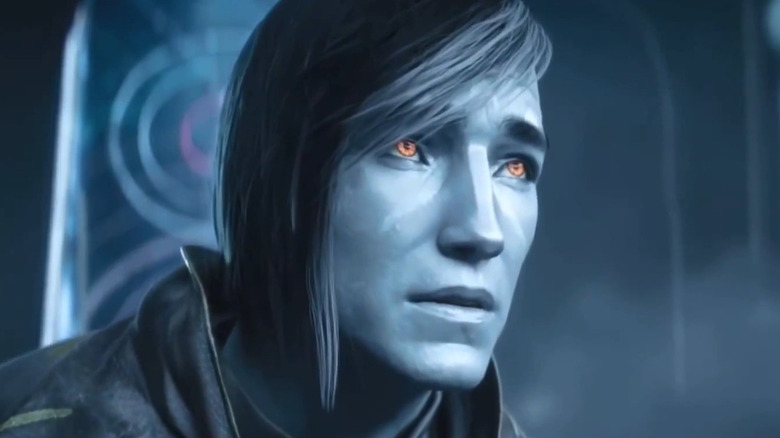 Bungie
Bungie is one of the biggest developers in the gaming industry, with its claim to fame coming from creating the now-iconic "Halo" series, but the company saw drastic changes after concluding its trilogy. Bungie has since relinquished control over the "Halo" series and was recently purchased by Sony, a move that had the internet going wild. Bungie is now hard at work producing DLCs and updates for its incredibly popular live service game "Destiny 2." However, amidst all that good news and success, Bungie has developed a reputation for quickly becoming litigious with anyone who negatively impacts the "Destiny 2" community.
Advertisement
Specifically, Bungie filed a lawsuit against AimJunkies.com to combat "Destiny 2" cheaters. The case alleged that the cheating website was infringing on Bungie's copyright. However, the case didn't pan out the way Bungie wanted, as the courts ended up dismissing it due to a lack of evidence. 
Bungie is back in the news again, and it's not to announce "Destiny 3," but rather due to reports of another lawsuit. This month, Bungie sued a small YouTuber for an exorbitant amount of money, and many are puzzled as to why.
They allegedly impersonated Bungie
As first reported by PCGamesN, Bungie recently filed a lawsuit against YouTuber Nicholas Minor. In the court documents, Bungie claimed that Minor possessed a YouTube account called Lord Nazo that received multiple letters from Bungie asking them to remove numerous "Destiny" soundtrack songs from their channel. The YouTuber allegedly ignored the letters, with the videos being taken down automatically by YouTube soon after. Minor wasn't too happy about the forceful takedown of their videos and swiftly retaliated against Bungie.
Advertisement
Allegedly, Minor created a fake email account impersonating CSC Global (the brand protector of "Destiny") and sent out letters to other "Destiny" community members, fraudulently informing them that they needed to take down their videos. Minor sent out a total of ninety-six separate letters to "Destiny" community members in addition to sending multiple fake DMCA takedowns, according to Bungie.
Bungie theorized that the reason the YouTuber retaliated in the way they did was to damage Bungie's reputation. As a result, Bungie explained, "[we] had to devote significant internal resources to addressing it and helping its players restore their videos and channels." Bungie is now seeking damages of $7.6 million, with $150,000 for each work affected by the takedown notices. The YouTuber has not yet responded to the lawsuit, so it's unclear how things will proceed. Bungie will need to bring ample evidence to prevent the case from being thrown out like its last one.
Advertisement