Fall Guys' New Battle Pass Has A Big Problem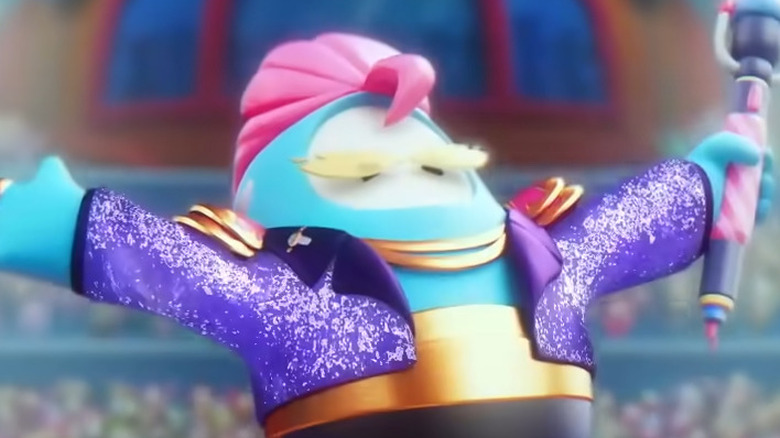 Epic Games
"Fall Guys," the bean-buddy battle royale, has finally gone free-to-play. The title's June update came with its inclusion in Xbox Game Pass, Xbox and Nintendo Switch support, and a reworked Battle Pass. Players don't need to worry about cross-platform support or cross-progression anymore — but the Battle Pass is a different story. 
Advertisement
The old "Fall Guys" Battle Pass revolved around completing challenges for the duration of the season. Now, it adds daily and weekly challenges. Completing these daily and weekly challenges can considerably boost players' Battle Pass level, which encourages players to log in daily to complete them. In theory, this wouldn't be a problem. However, some users have noticed that the return-on-investment for earning Crowns isn't as high as it used to be.
"Fall Guys" uses two currencies: Fame and Crowns. Players earn Fame for each round they stay in the game, but you only get a Crown for winning the final round. Some fans have argued that the new Battle Pass makes Crowns less important, because you get more out of the pass through grinding for Fame. Daily challenges, which don't reward players for winning as many games as possible, revolve around simply playing games.
Advertisement
Here's the evidence players have leveled against the new "Fall Guys" Battle Pass.
Winning doesn't feel as good as it used to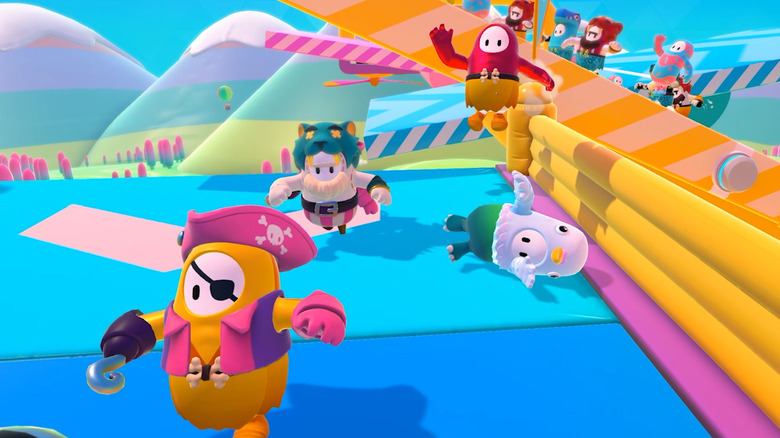 Epic Games
One Redditor showed their progress between 1 to 5 rounds. Passing the first round earned them 24 Fame. Meanwhile, making it to the final round and earning a crown totaled to 104.  "Might as well just lose in the first round to save time," the user wrote. 
Advertisement
In this case, they argue that losing the first round five times in the row is easier and faster than earnestly trying to win every round to make it to the final for the 104 Fame. Mediatonic is still adjusting to free-to-play, which means finding ways to keep players coming back for more. Thus, the daily and weekly challenges, which seem to be backfiring against players who enjoyed the mini-game-filled grind.
That's not the only complaint, though. "There's no stats or leaderboards so they aren't even being tracked. And since they took away kudos as a reward, you don't earn bonus kudos anymore and apparently you earn more or less the same amount of fame no matter what medal you receive," another user complained. Medals used to serve as a "bonus" for achieving a certain placement in a round. There are 60 players per game, so if you finish a round first, then you get a medal as a reward. However, this incentive doesn't exist anymore, so there's no extra reward for completing courses earlier than everyone else (besides to win a Crown in the final round).
Advertisement
With players already finding fault with the new and "improved" version of "Fall Guys," hopefully Mediatonic is taking note.