Horizon Zero Dawn Leak Reveals TV Series' Setting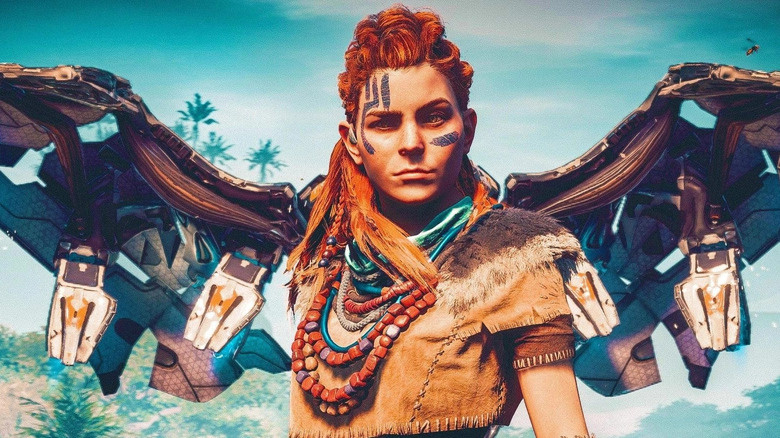 Sony Interactive Entertainment
When it comes to the discussion of generation-defining games, the action RPG "Horizon Zero Dawn" is certainly in the mix. Developed by Guerrilla Games and published by Sony Interactive, "Horizon Zero Dawn" was praised universally for its visuals, gameplay, story, and worldbuilding, and was yet another example of quality PlayStation-exclusive games. Having cultivated such a huge player base due to its masterful execution, the game spawned a sequel, "Horizon Forbidden West," in 2022, which was also a huge critical success — despite having to compete with the "Elden Ring," which was released merely days later.
Advertisement
The game became so popular that Sony announced Netflix would be producing a television series based off the first game, alongside a similar adaptation of "God of War." However, outside of the fact that it exists, many fans of the IP are completely unaware of what exactly a TV series based on "Horizon Zero Dawn" would look like or what kind of story it could tell. If a recent leak is anything to go by, we now know where the series' story will take place, as well as what it will be called.
The Horizon Zero Dawn show will be set in Canada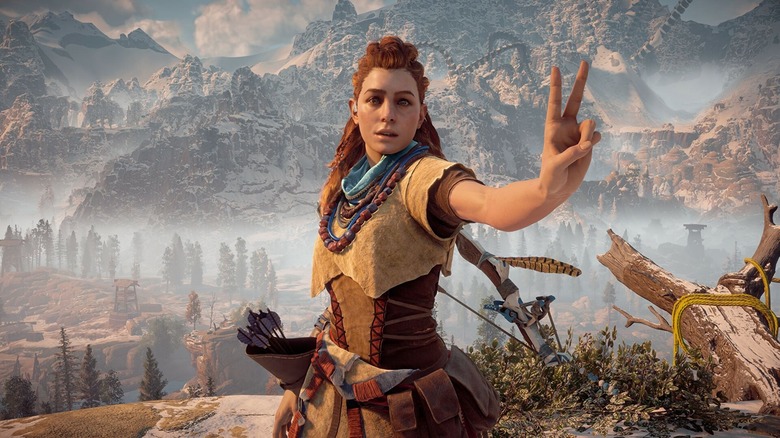 Sony Interactive Entertainment
Since its May announcement, not much information has surfaced regarding the "Horizon Zero Dawn" TV show in terms of the cast or what exactly the story will be about. However, some smaller details have surfaced. Video game journalist Jeff Grubb recently tweeted out new information regarding the new "Horizon Zero Dawn" series. According to the Directors Guild of Canada webpage, the show will be titled "Horizon 74." The webpage also contains a small list of the show's crew, which is currently limited to assistant directors, artists, and accountants. Given the presence of the show being listed on the DGC website, it's likely the show will be shot completely in Canada, more specifically Toronto.
Advertisement
Not only will the show be filmed in Toronto, but Grubb reports that it will also be set there. "[T]he show will likely be set in Toronto as per conditions of tax incentives," Grub said in his tweet. "Horizon Zero Dawn" was originally set in a post-apocalyptic United States, more specifically in Colorado, Wyoming, and Utah. Shifting it to Canada is a small change up, but one that could translate well enough due to similarities in terms of climate and topography. While the show's setting hasn't been officially announced, the listing of a crew for the upcoming Netflix adaptation is encouraging for fans who want to see the final product sooner rather than later.