Pokémon Leak Reveals Ash's Return After More Than 20 Years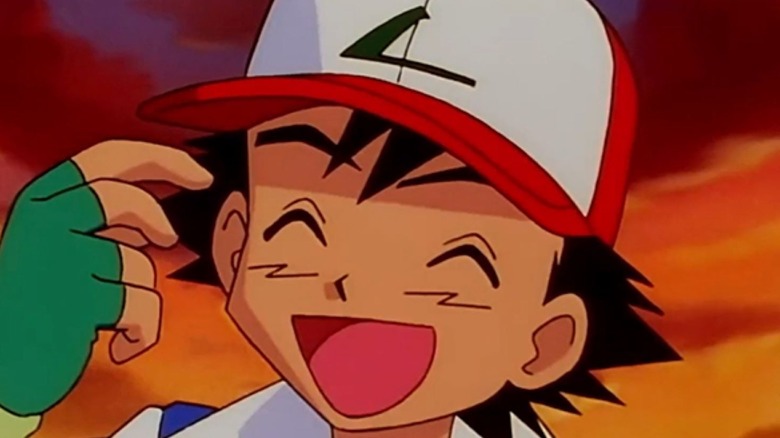 The Pokemon Company International
"Pokemon" fans know Ash Ketchum as the protagonist of the anime series and "Pokemon" movies. Ash has had a lot of adventures over the years and, even though he's done some terrible things in that time, he's still a good kid and a beloved character. Despite his star status, however, Ash rarely makes an appearance in the numerous video games. He's not a fixture of the games at all, and his only game appearance was as an Easter egg in the N64 title "Pokemon Puzzle League" way back in 2000.
Advertisement
After 22 years, however, Ash will be making a triumphant return to video games in "Pokemon Master EX." The free-to-play mobile game, which was released in 2019, is still being expanded with new events and content. Now, Zaref Ayman of IGN Southeast Asia reports that Ash Ketchum himself will be making an appearance.
The news originally comes from a "Pokemon" social media manager going by Akilvers on Twitter announced that Ash would be in a "Pokemon" game "for the first time in 25 years." Akilvers appeared eager to make clear that this was a full-fledged appearance. They declared Ash will appear "not as an easter egg, hint, letter, OT or JPG in an arcade machine, but as an OFFICIAL LEGIT REAL 3D _GAME_ MODEL!" There isn't much room to misinterpret a statement like that.
Advertisement
The Triumphant Return of the Original Trainer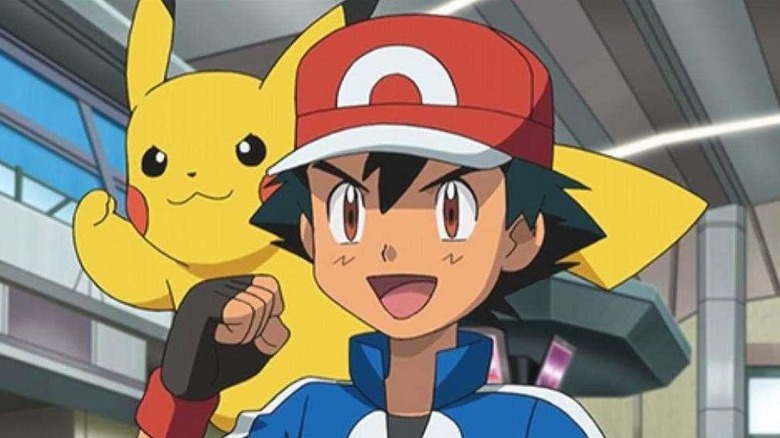 The Pokemon Company International
"Pokemon Masters EX" features real-time pokemon battles where the player teams up with other in-game trainers and Pokemon to battle in teams of three. Along the way, the player can recruit new trainers and Pokemon to change up their team to adapt to their opponents. There doesn't seem to be any word yet about the role Ash will play in the game, but it's safe to guess he will either be an opponent the player battles or a trainer they will be able to recruit and battle with.
Advertisement
Ash isn't the only character from the anime to appear in the mobile game. Both Brock and Misty show up as the first trainers you can team up with. Of course, their presence isn't quite as exciting. Both have made appearances in the games before, and Brock has made more than a few of us rage quit over the years. With Ash joining the game, we'll see the original trio reunited, together in a game for the first time.