How Long Does It Take To Beat Cuphead: The Delicious Last Course?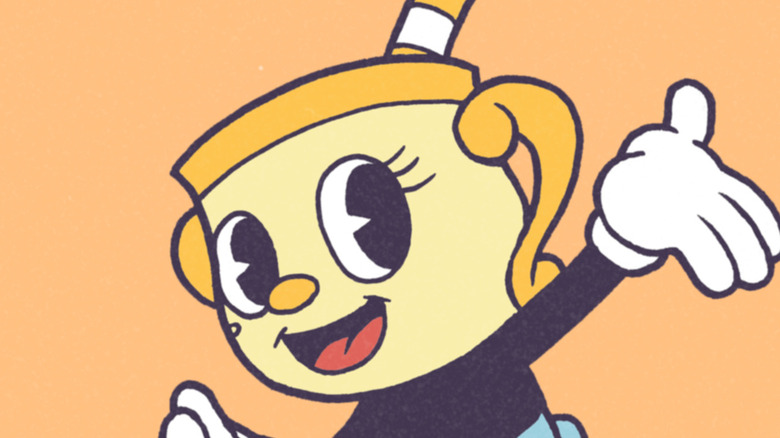 Studio MDHR
Arguably one of the most popular indie titles of all time, "Cuphead" has gained a lot of steam since its original 2017 release for the Xbox One and PC. Following the titular Cuphead — an anthropomorphic cup — and his brother Mugman (should players wish to play co-op), the game sees Cuphead attempt to fight powerful bosses and steal their souls in order to pay off a debt he has to the Devil. The quirky premise, combined with its gorgeous visuals that resemble an old 1930s cartoon, allowed "Cuphead" to succeed in the gaming market despite its modest budget. Even five years after its release, the game continues to maintain a dedicated fanbase and stands as one of the best examples of indie game creation ever.
Advertisement
Because of its immense popularity among gamers, "Cuphead" has since been adapted to a Netflix TV show and has also been given a DLC expansion, "Cuphead: The Delicious Last Course," which follows a new star named Ms. Chalice and has already become a hit with critics, despite the three-year wait due to numerous delays. Despite its positive reception, how much extra content does "Cuphead: The Delicious Last Course" add to the base game and how long can players expect to play it before completion? Here's how long it takes to beat it.
Cuphead: The Delicious Last Course runs at approximately 5-6 hours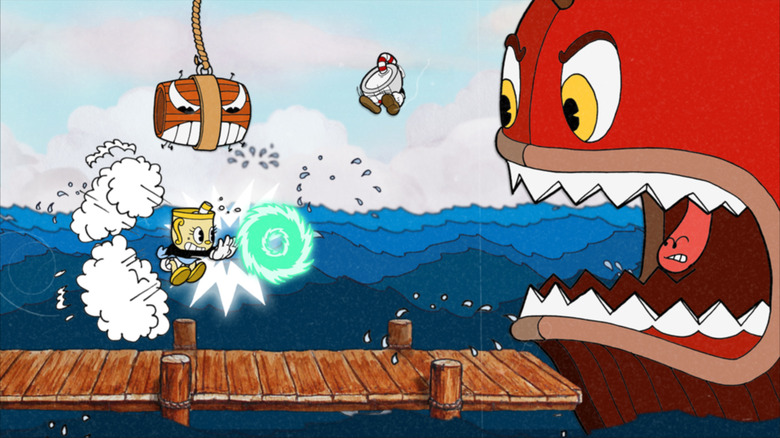 Studio MDHR
As great as the original "Cuphead" base game is, it runs at a relatively brisk pace. According to HowLongToBeat, players can expect to beat "Cuphead" anywhere between 10 to 11 hours. While this isn't necessarily short — depending on how long you have to play video games per day — it's certainly not a long and grueling experience. According to reviews from critics, "Cuphead: The Delicious Last Course" won't lock players in for too long, either.
Advertisement
According to Russ Frushtick of Polygon, the DLC expansion to "Cuphead" will likely be a quick 5-6 hour playthrough. Similarly, Mitchell Saltzman of IGN said that his playthrough was only "a few hours" and that the expansion "favors quality over quantity, consisting primarily of only six mainline boss fights." Writing for Eurogamer, Ed Nightingale also made note of "Cuphead: The Delicious Last Course" being a short playthrough, but that it was well worth gamers' time.
In short, players can absolutely expect "Cuphead: The Delicious Last Course" to deliver the goods in terms of gameplay and fun factor, but don't expect it to be a long experience whatsoever.