How To Get The Fortnite Major Mancake Skin By Playing Fall Guys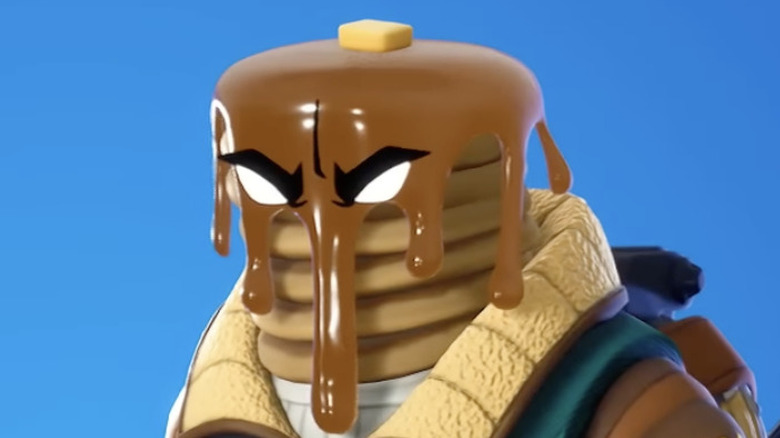 Epic Games
By now, players are likely aware of "Fortnite" as a dominant multiplayer shooter and an occasional venue for major music festivals. While the core gameplay of "Fortnite" is its battle royale mode, the title has blossomed into something of a social space for players to get together and hang out. Supporting the whole process, Epic Games ensures there's a steady flow of new skins and cosmetic items trickling into the game, so players always have new options to take out and explore the game world. 
Advertisement
Often wild collaborations, unexpected crossovers, or zany new creations, players are always left wondering who or what might land in "Fortnite" next. The title has featured some notable heavy-hitters before, like Darth Vader's lightsaber and an "Among Us" collaboration (after a long journey). While cosmetics can be a status symbol, the free additions can be just as good — and that's the case for the new Major Mancake skin.
This syrup-slathered soldier is joining "Fortnite" as part of a set of free rewards players can earn by playing other titles on Epic Games Store. It won't cost players a dime, but it will take a little time and effort — and a jump to another game entirely — to bring this breakfast brute to the battlefield. Here's how to get the Major Mancake skin in "Fortnite."
Advertisement
How to unlock Major Mancake for free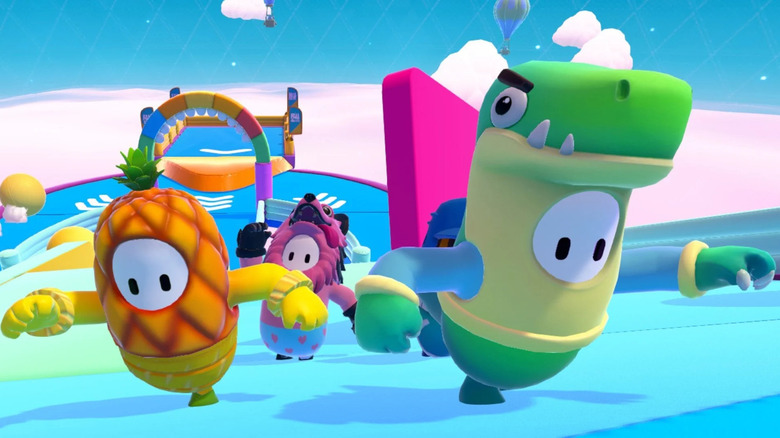 Epic Games
Players who want to stroll around "Fortnite" as a pancake person will want to head to Epic Games Store and download "Fall Guys." After recently becoming free on the Epic Games Store, the celebration extended to "Fortnite," where players will be able to claim free rewards — Major Mancake included — after completing several Crown Clash challenges in "Fall Guys."
Advertisement
Per Eurogamer, there are five challenges players will need to complete in "Fall Guys" — but thankfully they all revolve around simply participating in matches. Like "Fortnite," "Fall Guys" is a battle royale of sorts. However, instead of fighting each other directly for the last spot, players compete through gameshow-style platforming courses until there's just one left. To earn the Major Mancake skin in "Fortnite" players will need to partake in 100 total rounds. Luckily, each match can go for up to five rounds, but it'll be up to players to stay in the competition that long.
Once the challenges for playing through 10, 20 40, 70, and 100 rounds have been earned in "Fall Guys," players will be able to log back into "Fortnite" and claim their rewards. As YouTuber EveryDay FN shows, in addition to the Major Mancake skin, players will net themselves some additional cosmetics, like a new spray and a fork stuck into a pile of pancakes as a pickaxe. Interested players will want to act fast though, as the free rewards are only available until July 11.
Advertisement