TMNT: Shredder's Revenge: How To Find All VHS Tapes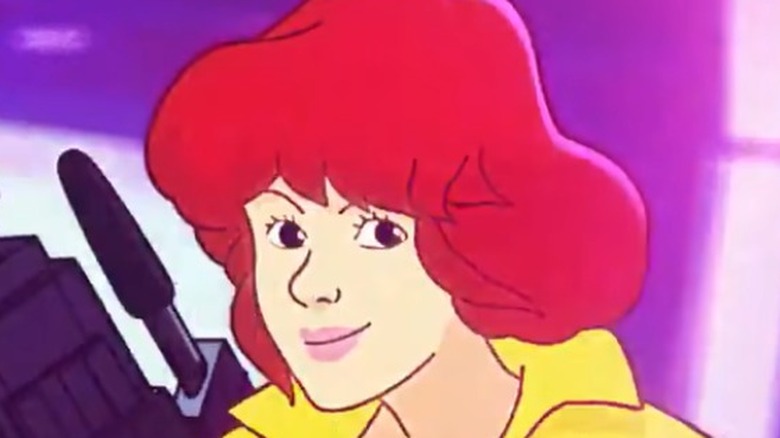 Dotemu
Side-scrolling beat 'em up "TMNT: Shredder's Revenge" serves as both a sequel and a love letter to the "Teenage Mutant Ninja Turtles" arcade games of the past. The level-based title features gorgeous pixel art, along with all of the heroes and villains you would expect from the franchise. While it has a few flaws, like cross-play being limited to only certain platforms, "Shedder's Revenge" does many other things well. It even features the original animated series voice cast for the Turtles, and has an animated opening movie that will make anyone feel nostalgic.
Advertisement
While the main loop of "TMNT: Shredder's Revenge" is about the Foot Clan and other baddies, there are tons of collectibles and unlockables scattered throughout the entry, including Casey Jones as a playable character. Some of the collectibles you can find are VHS tapes, which need to be discovered to complete Vernon's secret mission. Here's where you can find all of the VHS tapes in "TMNT: Shredder's Revenge."
All VHS tape locations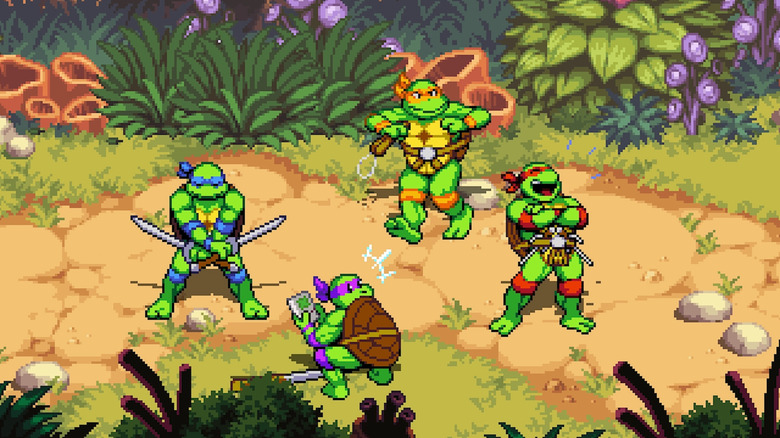 Dotemu
There are five different VHS tapes located in separate levels (or Episodes in-game):
VHS 1 is located in "Episode 6: Mall Meltdown" at the Crystal Palace Mall. During the level, you end up outside Random Clothing. The VHS tape is in a trash bin on the side of the store.
VHS 2 is in "Episode 7: Roof Running Reptiles." While traversing the rooftops, you'll eventually find an orange cone near a hole. Nearby there is a toolbox which opens when attacked, revealing the VHS.
VHS 3 is in "Episode 10: A Few Screws Loose." After exiting a dark alley, there are a ton of boxes clustered near the entrance. One of the Foot Clan marked boxes contains the VHS tape.
VHS 4 is in "Episode 11: Dinosaur Stampede!" at the Natural History Museum. After the triceratops stampede, there is a magazine stand next to a massive skull. Destroy the stand to reveal the VHS tape.
VHS 5 is in "Episode 13: Technodrome Redux." You can find it by busting open the Foot Clan marked crate next to a turret enemy that moves side-to-side.