The Surprising Truth About Returnal's Development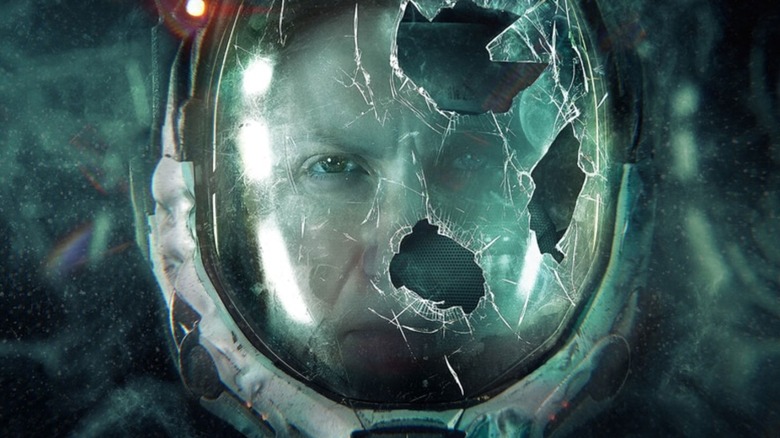 Sony Interactive Entertainment
Numbering among the best games of 2021, "Returnal" has proven one of the most popular titles released on the PS5 so far. Many have lauded the third-person shooter for its story, bullet-hell mechanics, and unique roguelike structure, but the component most often praised is the way "Returnal" takes advantage of so many of the new features available on both the DualSense controller and the PS5 itself. 4K resolution, ray-tracing and HDR make the vibrant world of Atropos come to life in a way that never would have been possible on past-gen hardware. The adaptive triggers and haptic feedback of the DualSense also add layers of complexity to player interaction that were previously unheard of. 
Advertisement
Despite the smashing success, it turns out all the new features wreaked havoc on the game's development. Housemarque game director Harry Krueger spoke about the experience at GDC 2022 during a panel called "Breaking the Cycle: The Making of 'Returnal.'" He discussed several aspects of the development process, including the myriad complications that arose from attempting to integrate new technology that the studio had no prior experience with. It seems this led to production growing much more chaotic than anyone anticipated.
A leap of faith for the studio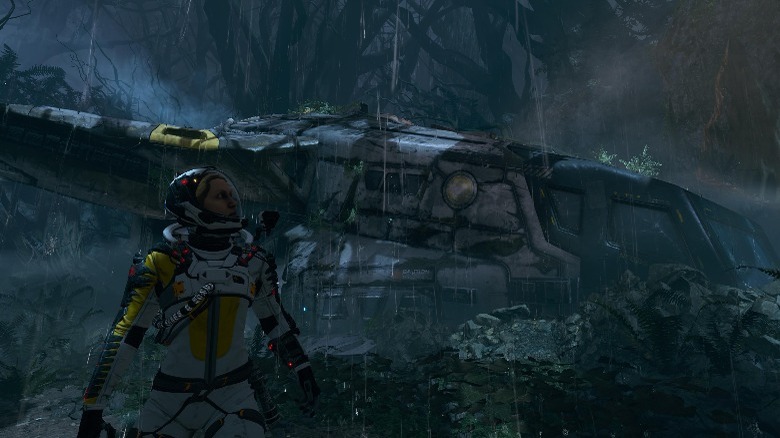 Sony Interactive Entertainment
Krueger said during the panel that the development of "Returnal" was like "Sisyphus pushing up the boulder" (via IGN). It seems that the team was expected to adapt to several new technologies and gameplay development styles that it was not accustomed to. Apparently, one of the most difficult aspects of the game's creation was the shift to using Unreal Engine 4. Housemarque's past three titles, "Nex Machina," "Matterfall," and "Alienation" all utilized 2-D visuals in an isometric point of view. Shifting to the three-dimensional gameplay for "Returnal" essentially required most of the studio's staff to learn an entirely new development style.
Advertisement
"It's not an exaggeration to say that for half of the game's development time it was unplayable," Krueger stated. "We were learning how to use the engine, we were breaking things, creating dependencies that we didn't understand [...] we were just learning as we went."
Why would the team at Housemarque put themselves through all this? It seems likely that the opportunity for the small development studio to partner with Sony to create a true AAA launch title for the PS5 was just too big to pass up. Krueger described this as a "leap of faith" in which the studio would have to "build our wings while falling."
Some features were left behind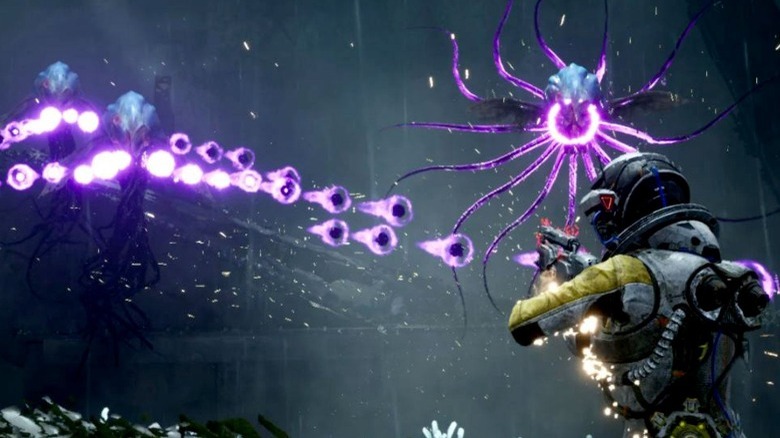 Sony Interactive Entertainment
In light of all the complications Housemarque faced, it makes sense that it wasn't able to include all of the features that it originally wanted to have in the shooter. Krueger mentioned that "Returnal" was supposed to launch with multiplayer and photo mode, but that complications made it so that the team couldn't finish them by the deadline.
Advertisement
These aspects were eventually added, along with a Suspend Cycle function that made it so players could record their progress more frequently. While "not a traditional mid-game 'Save Game' option," as it can't be loaded more than once and is deleted upon use to prevent players from save scumming, this function allows players to exit the title or turn off the PS5 without losing their progress. This is vital since "Returnal" previously only saved at the end of each run, which could take several hours.
Krueger also admitted that the time constraints and technical hurdles left some of the mechanics that "Returnal" launched with less polished than he would have liked. "We were trying to make a 3D game feel as simple as a 2D game, and that was never going to happen," he said. "I think that's why the game feels very hard for players, because trying to shoot and do anything else at the same time is incredibly demanding."
Advertisement
Luckily, "Returnal" was a resounding success in spite of these challenges. Hopefully, the studio will have an easier time with its next project.