The Elder Scrolls Online: How To Reset Skills And Attribute Points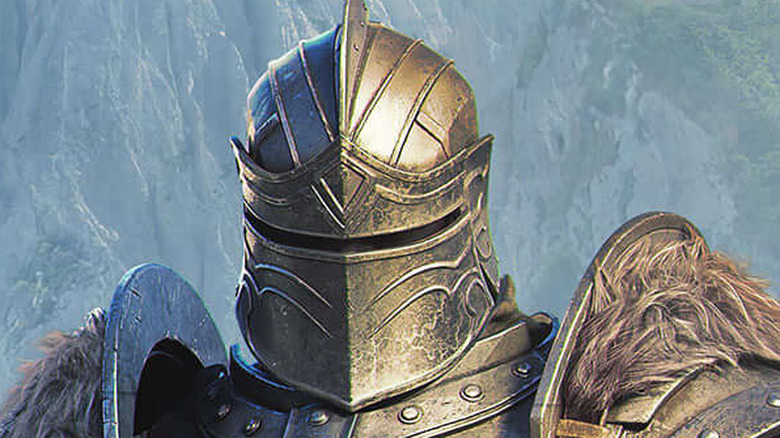 Bethesda Softworks
If you've been thinking about trying out "The Elder Scrolls Online" while waiting for more news on "The Elder Scrolls 6," now's the time. The long-running MMORPG just released the brand new expansion "High Isle," introducing a new trial, world event, rewards, companions, and of course, a new chapter to the ongoing story. While it won't give any hints on what's in store for "The Elder Scrolls 6" due to being set much earlier in the "Elder Scrolls" timeline than any of the mainline games, it's a beginner-friendly and very accessible source of new content for Bethesda fans.
Advertisement
There is a break-in period for "The Elder Scrolls Online" newcomers when it comes to finding the right playstyle, as is the case with most fantasy MMOs. Thankfully, it's not impossible or unreasonably costly to respec your character after a change of heart. Here's how to reset your skills and attribute points in "The Elder Scrolls Online."
Skill Point Respec scrolls or Shrines of Rededication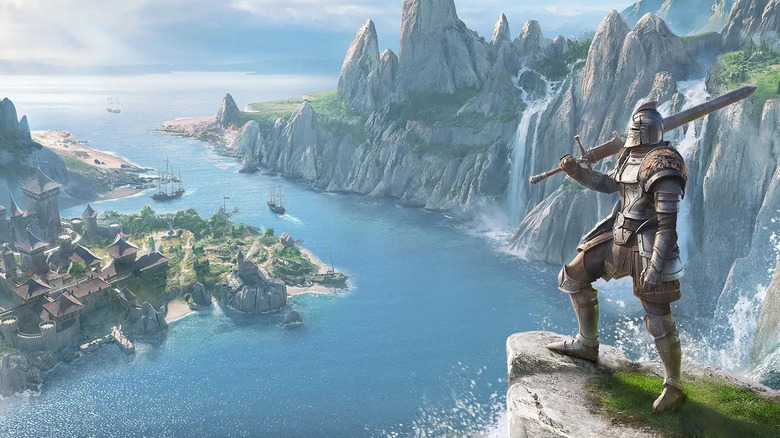 Bethesda Softworks
There are a few ways to reset your character's stats in "The Elder Scrolls Online" that cost various amounts of real or in-game money. The first option is to buy Skill Point Respec scrolls from the store using the real-money currency Crowns. While these scrolls have the advantage of being the fastest and most convenient process, they're single-use consumables and cost 700 Crowns each — roughly seven to eight dollars depending on your region and the bundle of Crowns you purchase. Unless you're really in a hurry, it's probably best to look into the other options, which are completely free and in-game.
Advertisement
The first free method is to visit one of the Shrines of Rededication and pay in-game gold to refund your skill and attribute points. You can reset skill morphs at these shrines as well. The caveat is that they can get a bit pricey, especially for high-level characters. While attribute and morph resets cost a flat 3,200 and 1,400 gold respectively, skills are refunded at 50 gold each. At max level, this can easily cost around 14,000 gold, which could mean a fairly lengthy money grind if you're not playing a thief build.
Respec using the Armory system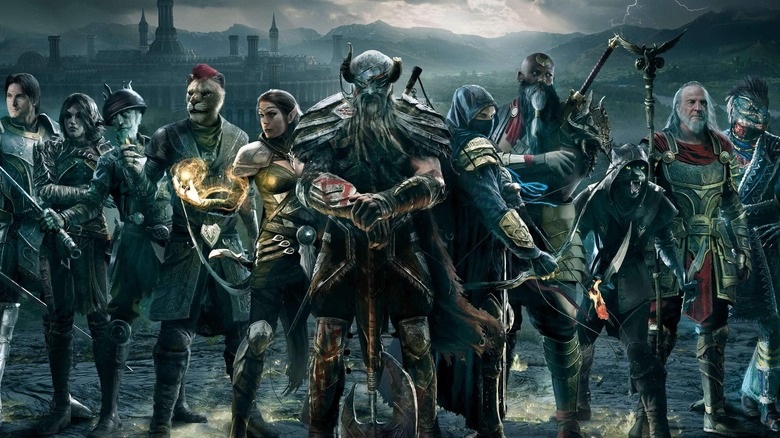 Bethesda Softworks
Thankfully, the third and best method costs no money at all — in-game or real — and can be set up easily. When ZeniMax released the "The Elders Scrolls Online: Deadlands" expansion in November 2021, it added the Armory,  a player home furniture piece that lets you save and load builds that include gear, attributes, abilities, Champion Points, and Lycanthropy or Vampirism statuses, to the game. The best part? While you have to download the Armory from the "Updates" tab of the Crown store, it's completely free and can be set up in the starting player apartment that's awarded after a short side quest.
Advertisement
To use the Armory to respec instead of swapping to another build, you simply have to load up a completely empty build to find all of your stat points refunded. The caveat is that you have to keep one of your only two slots empty in order to do so, with extra slots locked behind Crown purchases. Considering the cost factor and reusability, it's more than worth it if you want to experiment with character builds or reset an old character entirely without losing your progress.