The Elder Scrolls Online: How To Find Sea Serpent's Coil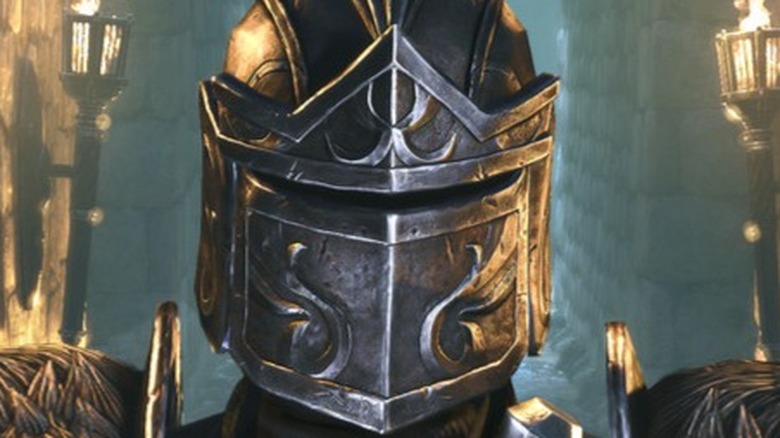 Bethesda
Some fans of "The Elder Scrolls" series might not realize just how much content "The Elder Scrolls Online" has to offer. One developer even stated that the game might go on forever depending on player interest. Individuals who haven't experienced the MMO but enjoy the franchise should check it out, especially since it could easily be another decade before "The Elder Scrolls 6" is actually released by Bethesda. Since the studio is busy with "Starfield," the next single-player entry is likely quite a ways off.
Advertisement
While its place in "The Elder Scrolls" timeline is a bit confusing, "The Elder Scrolls Online" continues to receive new regions and expansions. The most recent DLC was "High Isle" which offers new locations, quests, and loot. One of the new items is the Sea Serpent's Coil, a potent Mythic necklace that grants 40% damage reduction while at full health (among other benefits). Here's how to track it down.
Players must hunt down five Leads in ESO: High Isle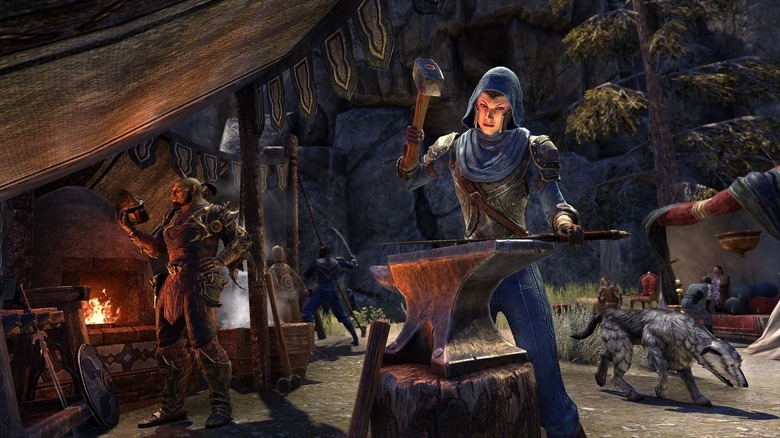 Bethesda
To obtain Sea Serpent's Coil, players need to be at least level 7 in Scrying and unlock the Antiquarian Insight IV Passive to find five Master difficulty Leads:
Meteoric Beads can be obtained by completing the Mages Guild's daily quest and receiving the reward coffer.
Steel Serpent Fangs can be collected by defeating Serpent Caller Visha near the heart of High Isle. 
Sea Silver Chain is found at random by mining Rich Platinum Seams through Jewelry Survey in any zone. 
Black Eltheric Pearls are harvested from Giant Clams in High Isle.
Frigid Sapphire can be acquired by killing Nomeg Rine, a Frozen Ruins World Boss located in The Rift's western portion.
The Sea Serpent's Coil offers high resistance stats and gives a brief damage bonus after taking damage, making it a particularly powerful piece of equipment.
Advertisement