James Gunn Has Surprising Response To Lollipop Chainsaw Remake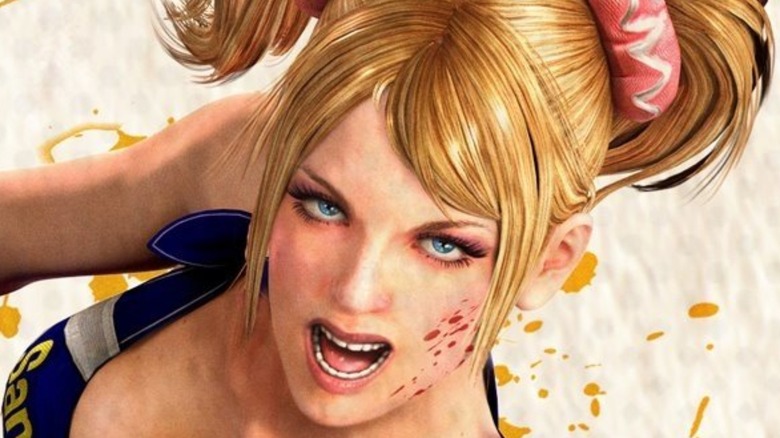 Warner Bros. Interactive Entertainment
"Lollipop Chainsaw" is as much about humor, style, and attitude as it is gory, splatterhouse gameplay. That's one of the many reasons it has garnered such an occult following alongside Suda51's other titles, such as "No More Heroes." Fans of the 2012 hack-and-slash recently learned that it is receiving the full remake treatment. The announcement came by way of the original executive producer, Yoshimi Yasuda, who claimed in a statement that, although the developers would not be able to retain the rights to all of the original soundtrack, there would be a brand new remake with more realistic graphics so that the previously hard to find entry would be available on newer consoles (via Twitter).
Advertisement
Yasuda also recounted the events that led to the production of the original "Lollipop Chainsaw." He said that he served as director and producer for much of the process, overseeing a joint-venture between Kadokawa Games and Grasshopper Manufacture while Suda was busy on other projects. He then talked about the studios' partnership with Warner Bros. for publishing outside of Asia and how that led to the decision to have now-famous comic book film director James Gunn rewrite the script. Yasuda insisted that the original development staff would handle the remake, but recent statements from Suda and Gunn seem to imply that they had no idea the project was even happening.
Gunn and Suda are not involved with the Lollipop Chainsaw remake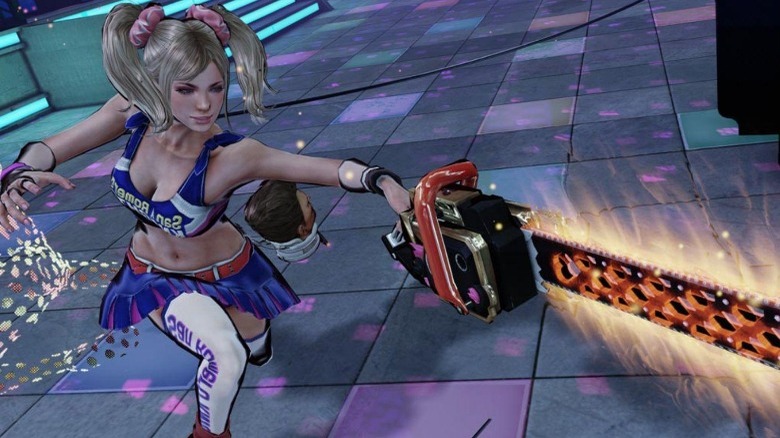 Warner Bros. Interactive Entertainment
The same day Yasuda made his announcement, Gunn sent out a tweet denying that he is part of the development team. "Neither I nor @suda_51 are currently involved in this," he asserted. "I heard about it for the first time from Suda a couple weeks ago." He added in a subsequent tweet: "I neither endorse nor condemn it! I simply don't know anything about it. But as articles are starting to slap our names on there, I think it's important to make clear no one ever approached us about it." After that, Suda himself chimed in, stating, "To add my two cents, like @JamesGunn says, neither he nor I am involved in this project at all, and Grasshopper Manufacture has nothing to do with development or anything."
Advertisement
The responses from Gunn and Suda have raised a lot of red flags for prospective players. Some Twitter users were already concerned that the cut-backs to the soundtrack and more realistic graphics would sacrifice a lot of what made the original great, while others quickly lost faith that the remake will deliver the experience fans want without Gunn and Suda attached. The situation has also spawned many questions: Why are two of the most important individuals who made "Lollipop Chainsaw" what it is not involved? Why does Yasuda seem to be overplaying the involvement of the original development team when Grasshopper Manufacture isn't working with Kadokawa Games this time around? Perhaps the situation will become clearer with time.
Advertisement